In June 1979 renowned US writer James Baldwin began work on his last, unfinished text 'Remember this House'. His personal memories of his three murdered civil rights friends Malcolm X, Medgar Evers and Martin Luther King and his reflections on his own painful experiences as a black American serve to re-write American history. Raoul Peck has turned these thirty hitherto unpublished pages into a powerful collage of archive photographs, excerpts from films and newsreel footage.
Production
Velvet Film, Paris, France. Tel.: +33 9 842 117 34,
[email protected]
, www.velvet-film.com
Sales:
Wide House, Paris, France. Tel.: +33 153 95 04 64,
[email protected]
, www.widehouse.org
Awards
35 nominations and 15 awards | 2016 – Los Angeles Film Critics Association Awards; 2017 – Academy Award for Best Feature Documentary; 2017 – Panorama Audience Award for Best Documentary at the Berlin International Film Festival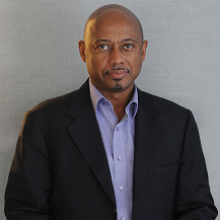 Director
Raoul Peck
Raoul Peck was born in Port-au-Prince, Haiti in 1953, he grew up in Zaire and the USA and studied in France, the USA and at the German Film and Television Academy in Berlin. In 1993 his feature film L'homme sur les quais (The Man by the Shore) was the first Caribbean film to screen in Competition at Cannes. Between 1996 and 1997 he was Minister of Culture in Haiti. He was member of the Berlinale International Jury in 2002 and of the competition jury in Cannes in 2012. His feature films and documentaries have screened frequently in the Berlinale, most recently Meurtre à Pacot (Murder in Pacot) in the Panorama.
Selected Filmography
Selected: Haitian Corner (1988), Moloch Tropical (2009)