Throughout December, Docudays will screen its special film program Caution: Fragile? at the PinchukArtCentre. The program will feature eccentric "van goghs," drop-like organisms and sea hunters. The festival program coordinators Olha Birzul, Viktoria Leshchenko and Darya Bassel tell us about the three special films of the program.
The selection Caution: Fragile? is, first and foremost, an attempt to feel the vulnerabilities of the PinchukArtCentre exhibition Fragile State, which, as it seems, itself reflects on various definitions of the concept of fragility.
Why the exposition of ten leading contemporary artists of the world features only one woman? Why does Damien Hirst sit so confidently in the multi-million formaldehyde saddle of natural science if artists who work shoulder-to-shoulder with mycologists offer much deeper and more dramatic metaphors of the fragility of both human beings and the society in general? And where is contemporary art's reflection about its own transparent tendency towards colonialism?
We live in the age of post-truth, when fragmentation of news sources creates a rather ambiguous situation: lies which benefit certain forces can very quickly replace truth using carefully thought-through information campaigns. Neither contemporary art nor documentary films can any longer claim to have absolute truth. Truth is born out of confrontation of different positions, scrupulous critical analysis and constructive dialogue.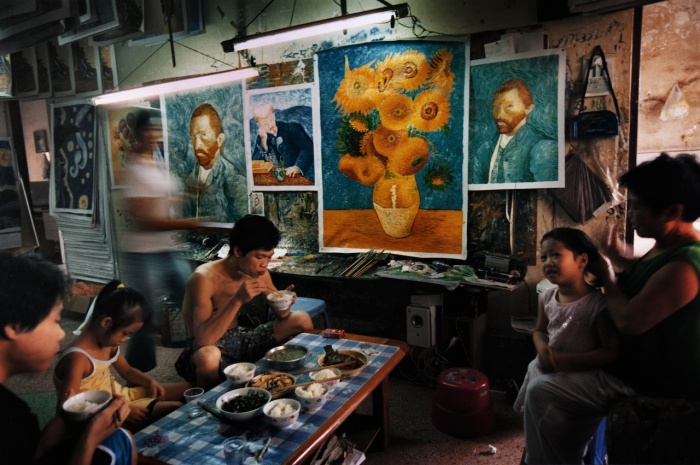 December 12, 9:30 p.m.
China's Van Goghs (directed by Yu Haibo and Yu Tianqi Kiki)
Moderator: Viktoria Leshchenko
The film is interesting not just for the eccentric similarity of the realities of Chinese workers in the 21st century and the Netherlandic master in the 19th century. This motion picture is ironic evidence of a trap in which today's elite art scene has found itself, the scene where delicate rhetoric hits the shore of capitalism. While artistic subjects and key figures sell their works at the Sotheby's auction for hundreds of millions of dollars, the work of "faceless" artists of the postcolonial world gets much more modest evaluation from its European customers.
In this relevant document of our time, created by Yu Haibo and Yu Tianqi Kiki, and in the famous projects by the Chinese artist Ai Weiwei, which are represented at the exhibition, the Chinese workers finally find their face. They dare to make a brave leap to the Netherlandic Hermitage. Their naive love of the great is frozen in astonishment. Here, in the streets of Amsterdam, full of tourists and lined with galleries, only one kind of art is in high esteem, the art to sell and make profit.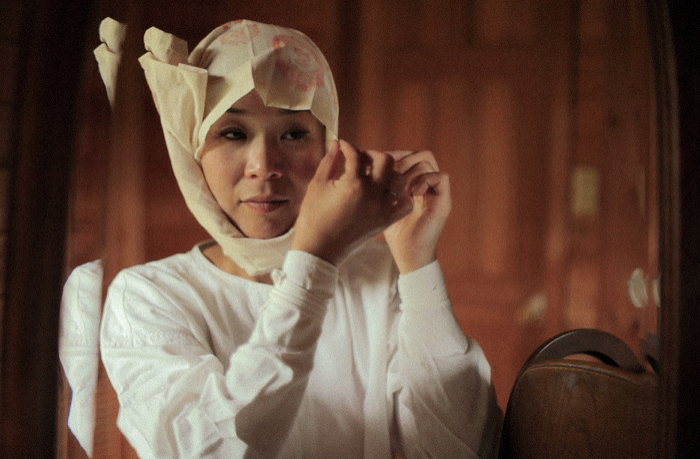 December 19, 9:30 p.m.
Ama-San (directed by Cláudia Varejão)
Moderator: Darya Bassel
The image of a woman in traditional societies is usually attributed with fragility and vulnerability. The woman in men's customary perception is graceful, tender, but also weak and too sensitive, unable (particularly because of her physical qualities) to take care of herself and her family without the man's help. But do all traditional societies deny women's strength? The film Ama-San by Cláudia Varejão tells the story of Japanese fisherwomen whose tradition has existed for more than 2000 years. Amas dive deep into the water where their delicate bodies turn into the bodies of sea hunters. From childhood, the girls are taught that it is them who are responsible for feeding their families: amas have always earned more money than qualified doctors and officials. In addition, a female ama could pick a husband for herself.
The film shows to the unaccustomed European eye the everyday life of three Japanese amas, who represent three different generations. Matsumi, Mayumi and Masumi have been diving together for more than thirty years now, providing the main income and support to their families. A telling "coincidence" is that only one female artist is featured in the exhibition. The film puts the concept of the "traditional role of women in the society" in an uncomfortable position, in contrast to Marina Abramovic's work Generator, which focuses on the body.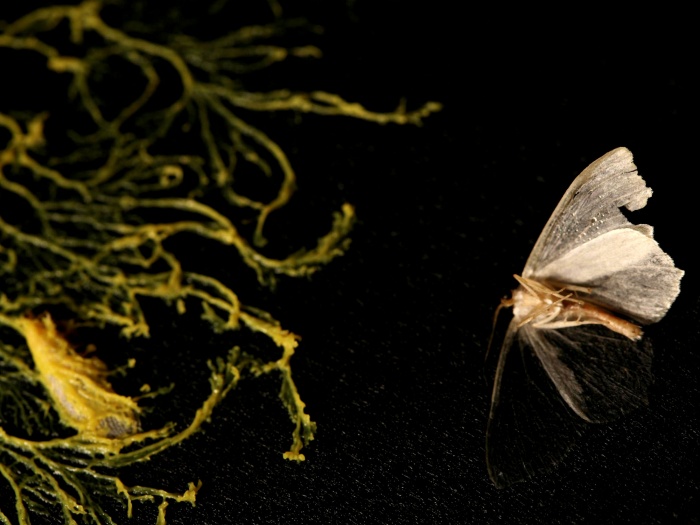 December 26, 9:30 p.m.
The Creeping Garden (directed by Tim Grabham, Jasper Sharp)
Moderator: Olha Birzul
Across the world today, plasmodial slime mould is trending. It is a weird drop-shaped organism which consists of a single giant cell. Artists, designers, philosophers and anthropologists are enchanted with it; sensational discoveries in mycology captivate the mass consciousness, and mycologists star in TED and other similar populist platforms. Imagine if you could merge with someone for a short while, obtain that person's knowledge and then separate, in order to become an isolated creature again. That is what Mycetozoa actually do. While famous scientists confidently claim that it is this kingdom that will save the planet from an environmental disaster, mass media sound an alarm: the slime mould will ruin our civilization.
The most interesting thing is that as recently as three years ago the theories articulated in this artistic science field belonged more to the world of science fiction and restless experimenters such as Jim O'Rourke from Sonic Youth, who wrote the soundtrack for The Creeping Garden. Given the results of the latest research on plasmodial mould, humans, just as before, remain extremely defenseless before their own concepts of nature. Which is exactly what Damien Hirst is contemplating in his work Here Today, Gone Tomorrow.
Entry to all the events is free.