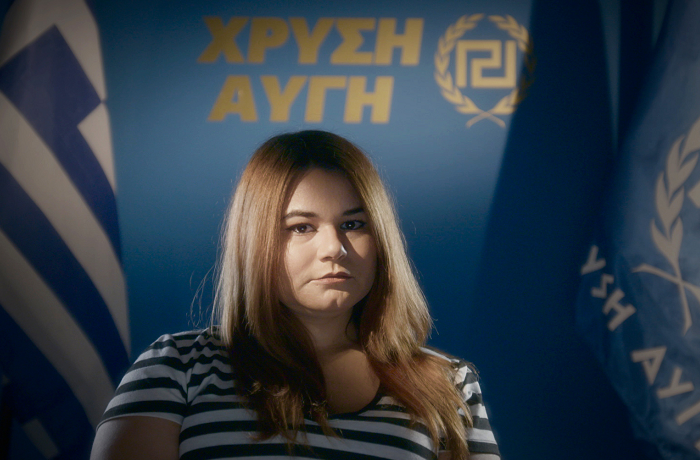 "Whatever has happened to Greece?" filmmaker Håvard Bustnes wonders out loud at the start of this disturbing documentary. When the members of the neo-Nazi party Golden Dawn are imprisoned and accused of heading a criminal organisation, their daughters, wives and mothers step up to take over the leadership and maintain Golden Dawn's position as the fifth largest party in Greece for the upcoming elections. As the elections and trial unfold, the Norwegian film crew gets surprising access to the secret chamber and family lives of one of Europe's most notorious nationalist parties – exposing the mindset, values and personalities of the people on the front lines of modern nationalism.
CREW:
Director: Håvard Bustnes
Producer: Christian Falch
Cinematographer: Lars Skree, Viggo Knudsen
Editor: Anders Teigen
Sound: Håkon Lammetun
Production and Sales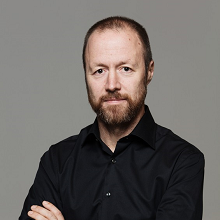 Director
Håvard Bustnes
Håvard Bustnes was born in 1973. He is a multi-award winning director and producer. He holds a degree in Directing for Television from the College of Film and TV at Lillehammer and NTNU in Trondheim, Norway. His latest documentaries, Two Raging Grannies, Health Factory and Big John, have travelled around the world on cinema, TV and in the festival circuit. The feature documentary Big John won Norway's 'Oscar', the Amanda Award, for best theatrical documentary. It has also won the Best Nordic Documentary Prize at Nordic Panorama and several other awards.
Selected Filmography
The Golf Dream (2000), Big John (2008), The Health Factory (2010), Two Raging Grannies (2013), Golden Dawn Girls (2017)