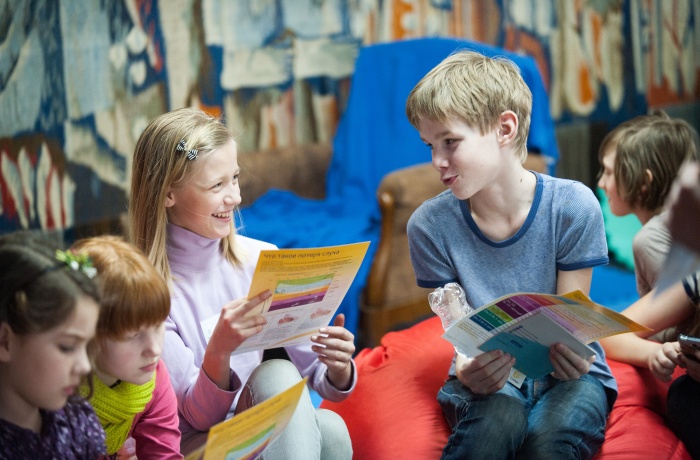 Docudays UA invites you to the traditional program of events for our youngest audience. The children's space DOC/SADOC is a specially equipped room and a full program of dynamic and educational activities. The DOC/SADOC coordinator Olena Shulga speaks about the plans for this year's program.
We will have workshops where we will learn sign language and create an audio guide to a collection of paintings, which will help visually impaired children to see them. We will also walk around the Zhovten Cinema blindfolded, which will allow us to understand space differently. We will create the Convention on the Rights of the Child in pictures. We will discuss the right to education and how it is obtained in the remotest places of the Earth.
Last year, the DOC/SADOC program was about the environment, and this year we will also return to this topic, because each of us has the right to the clean Earth and the diversity of flora and fauna. And a team of urbanists will help us raise another important issue, the right to the city, and engage children in design.
We will organize a special TV journalism studio TeenScreen for teenagers between 10 and 14. They will travel around Podil looking for stories about how city residents defend their rights to a comfortable city (registration for participating in these studies will be open on March 10).
Of course, the smallest festival visitors will not remain unnoticed. Care for children between 3 and 6 will be provided by professional educators from the Halli Galli family space.
The full workshop schedule will soon be published in the DOC/SADOC section at our website and on the social media.
Photo: Docudays UA 2017