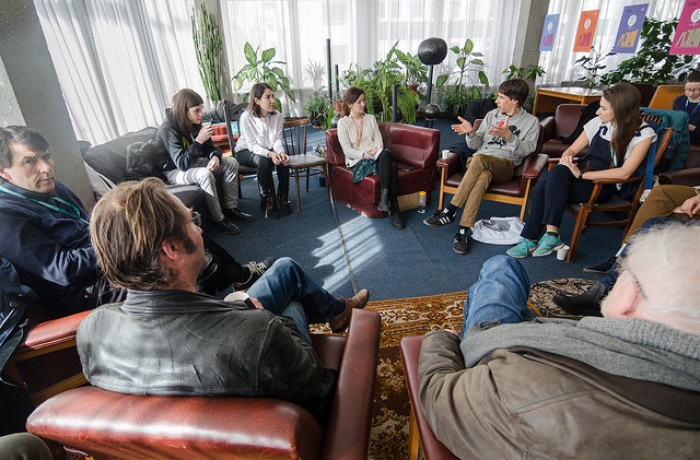 Among the numerous documentary premieres, discussions with experts and masterclasses by stars of global documentary filmmaking, we especially recommend you to look at the morning meetings with our festival guests!
Every day, the directors whose films were screened the day before in the DOCU/WORLD, DOCU/SHORT and DOCU/UKRAINE competitions will talk with their audience in an informal atmosphere. These conversations will take place between 10 and 11 a.m., starting from March 25.
Then, at 11:30, you will be able to talk for an hour with experts of the festival's human rights events. We will talk about social protection needed by children and victims of the war in Donbas, we will discuss whether sex work should be legalized. You will have a chance to ask about the possible and the already- implemented formats of collaboration between police officers and local communities in Ukraine. See more details on the guests of these events in the schedule at our website.
The morning meetings will take place at the Zhovten Cinema cafe. The language of the morning coffee with directors is English. The meetings with human rights advocates will be in Ukrainian.
See you at the festival!
Header Photo: Docudays UA 2017