Till 12 November you have a great opportunity to apply for the World Congress Science and Factual Producers! In our blog, Alexandra Nabieva, communication manager of the festival and the DOCU/CLUB project, shares her experience of participating in the congress. This year, the forum will be held in Tokyo in early December. Besides, this year, an additional opportunity for independent producers or those starting their careers was first introduced.
World Congress Science and Factual Producers is one of the world's largest forums for producers and distributors working on scientific topics, historical and factual material. The event is organized by a famous team from Canadian festival Hot Docs. Each year, they choose a new global city like New York, Stockholm, Brisbane, Tokyo to hold the Congress. Last year it was in Brisbane (Australia).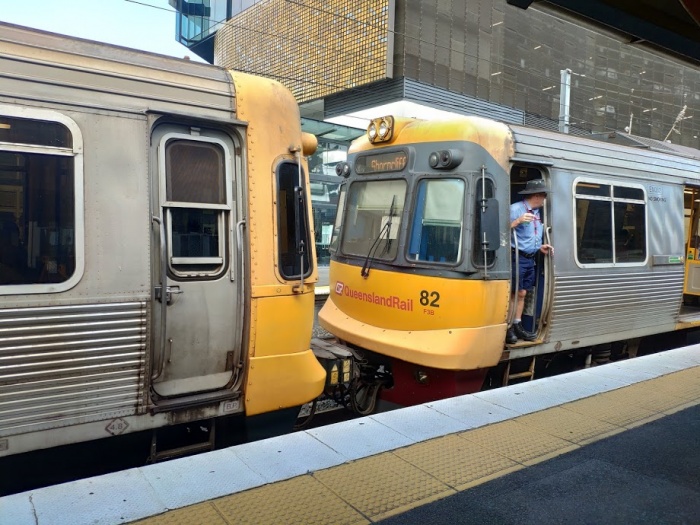 In 2015, we started working on the documentary film Algorithms dedicated to the ideas of Soviet cyberneticist Viktor Glushkov. Preparation and research period, as well as the search for partnership, took most of the time. Soviet cybernetics is an incredibly interesting research topic, but difficult in terms of documentary project promotion and development. Therefore, the WCSFP Congress with a focus on science and motto "smart congress that matters" was very appropriate.
I came to WCSFP as an associate producer with Dixit International, which director, Malcolm Dixelius, producer, screenwriter and head at B2B DOC became the mentor of our project. I was able to get to the Brisbane Congress thanks to his support, including recommendation letters, meeting strategy, etc., as well as thanks to B2BDOC travel grant. For obvious reasons, we were the only Ukrainian project in congress.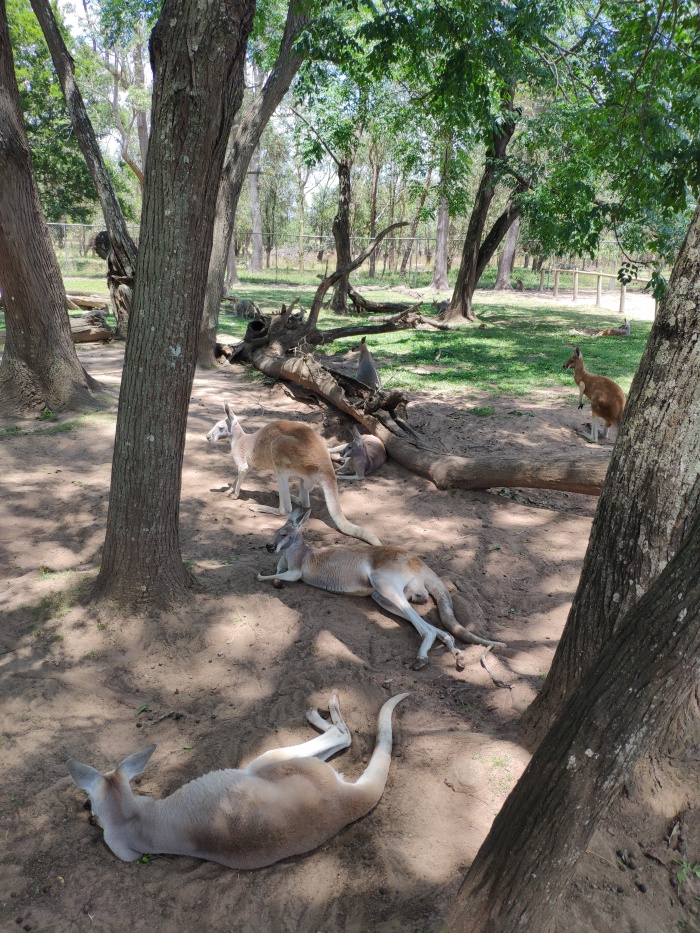 The road, taking into account the difference in time, should have taken about two days by flying three flights. But in the end, I used four flights, adding one domestic Australian flight from Sydney to Brisbane. When our plane tried to land to Abu Dhabi, where I had a connecting flight to Brisbane, the dense haze was hanging over the city. We made three laps over the airport before landing, and of course, despite the sprinting running to the gate, I missed the plane to Australia. Just like my new aussie friends I met in line to book another ticket. Lorraine, a professor at Southern Cross University, and her son Set, a graduate who plans to take up farming, returned home after a vacation in Greece. Another flight to Sydney left only the next day, so we had to stay overnight at one of Abu Dhabi's hotels, where we set off by car across mist that had no intention of leaving.
After all, I missed only informal meeting day for WCSFP participants but made it to the main part of the congress. The congress opening started with a solemn welcome speech delivered by aboriginal and short digest presentation. Queensland, the state where Brisbane is located, was the last to give a right to vote to all Aboriginal people. The indigenous population remains the poorest stratum of society which is mainly involved in traditional handicrafts.
Chatting with Lorraine and Set I finally realized how difficult it would be for me to understand the Australian accent, close to that London cockney pronunciation that hindered Eliza Doolittle in disguising her background. However, it was difficult for all of us who came across each other on the road to understand universal English: for a Tamil driver, a New Zealand taxi driver, a Malaysian flight attendant.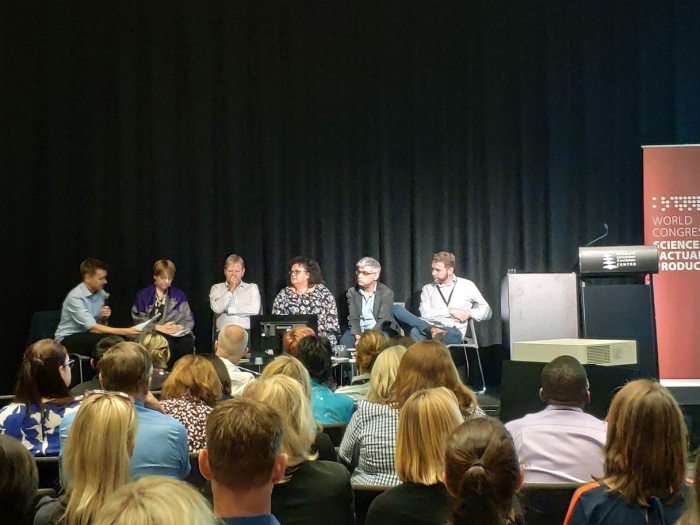 The WCSFP lasted three days and consisted of different formats: panel discussions, one-to-one meetings, and finally, individual meetings anyone could book via a mobile app with a forum schedule or by sending a letter directly to the mentor. That's how we managed to tell about our project to Elen Koldefi, the head of the documentary department at ARTE, a Franco-German non-profit TV channel specializing in culture, history and the arts.
Total, overarching networking is the main distinction of the forum. People are ready for small talks whenever and wherever. Therefore, networking happens in the dressing room, at the coffee table, during casual encounters, let alone the traditional genre of "over a glass of brut at a party." By the way, someone arranges house parties hopefully to tempt interesting vis-à-vis. Our main focus was on personal meetings. Before scheduling a meeting, it's preferable to understand the focus one or the other producer, distributor, channel director has. For example, did their company release a movie on the same subject last year? Or what kind of financing these producers dispose of, and production in which countries they can fund. Sometimes it's about a modest budgets that should be spent on narrow-profile programmes or a particular segment.
We had a specific task: besides telling about the project, we had to give a complex overview of the topic. For obvious reasons, we spent most of the time speaking with French producer Luke, who has been making a film about neo-Marxist philosopher Louis Althusser for 10 years. A fact that sheds some light on how documentary filmmaking works, in particular about a person whose works or ideas don't coincide with commercially or ideologically popular context.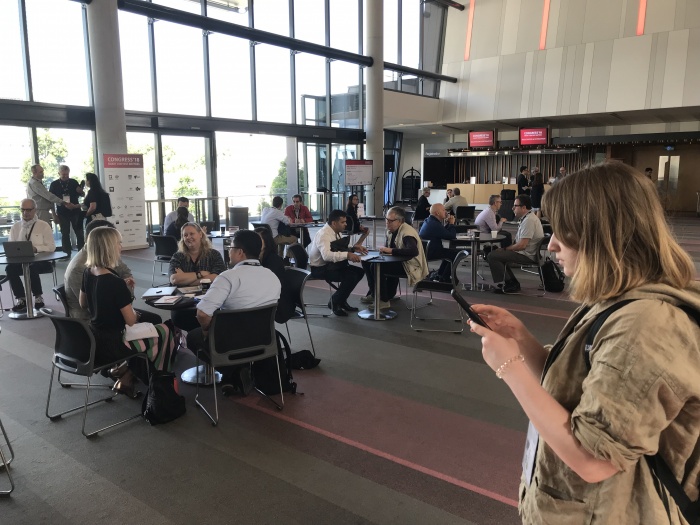 The public events programme was also hectic, time was short, so we had to choose. I became interested in a panel discussion on male, pale, stale in filmmaking, coproduction experience and a new approach in working with archival materials. In particular, the change in the perception of history and memory mechanisms has emerged in many discussions, not least thanks to They Shall Not Grow Old directed by Peter Jackson.
Many secrets of production were described by the magic word "co-production". During the panel discussion, several participants who grasped the power of the phenomenon to the fullest extent, that is finished the film in collaboration with four producers from different countries, shared their knowledge with neophytes. According to them, the key to success, was, of course, open-mindedness to colleagues' opinions, but mostly it was "versions". Literally, this means readiness for every film partner, who finance or distribute it, neither company or producer to influence that final version of the film. Sometimes, these versions differ so much that as a result four different films are produced. It's better to get ready to such kind of scenario in the beginning.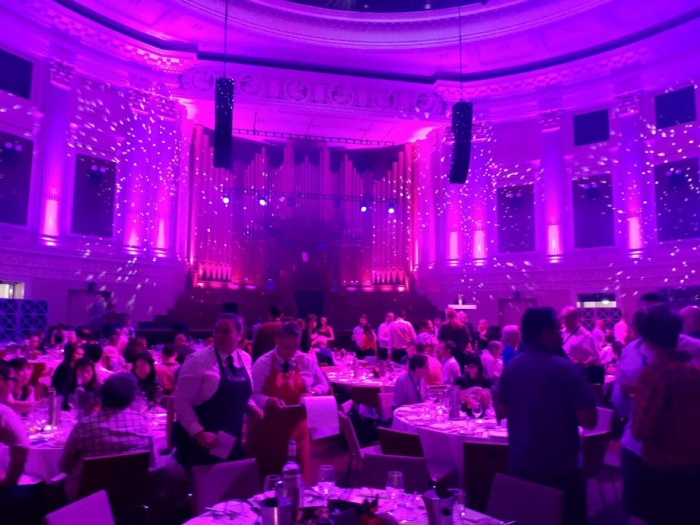 At the closing party at Brisbane City Congress Hall (that one from the city logo), the networking was in full swing. According to a plan, the organizers of the congress created a random assemblage of people at tables during closing party. At my table, most of the guests were from Hot Docs, an independent English producer and a French guy who works with archives. The dinner and champagne were followed by the dance session but for some reason to ABBA music, so we continued talking about our projects and exchanging contacts.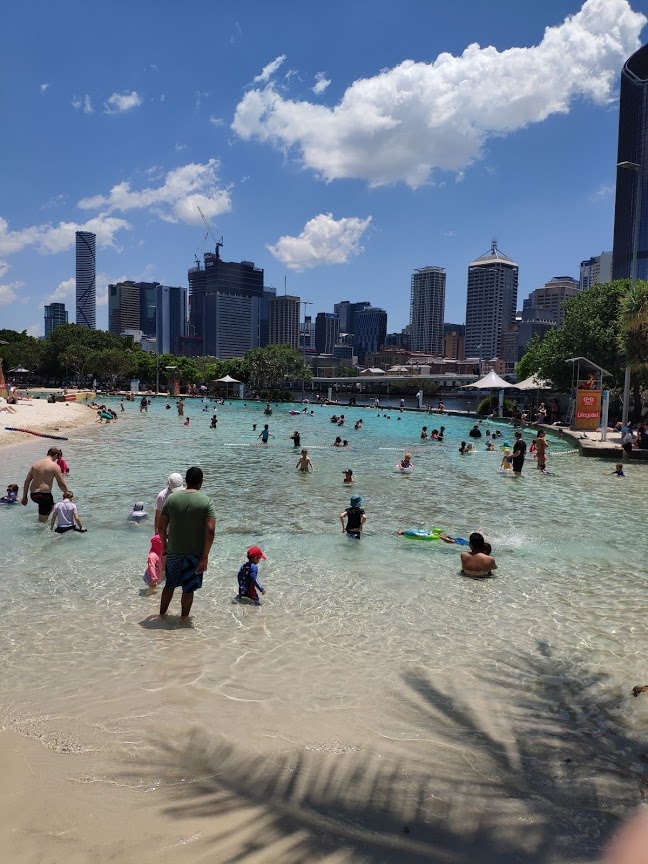 The last day I spent strolling about the quay and city park, places resembling civilized rainforest, peering wearily into so beautiful and so different faces, trying to recognize languages by ear. I thought about how beautiful a multicultural world could be until I ran across the sticker with racist slogan right next to a noisy crowd of black-skinned people having an idyllic picnic. That snapped me back from subtropical ocean air to our common reality which a human being can make unbearable for another one despite all perfectly constructed landscapes. To get closure: koalas, kangaroos, wombats, kookaburra birds didn't hang around the city, and respectfully waited at the Lone Pine Koala Sanctuary, a nature reserve in the suburban area where we went to look at each other following the end of the congress. The kangaroos were silky to the touch, the koalas were boring to watch, and wombats, in turn, had a day off.
Text and photo: Alexandra Nabieva