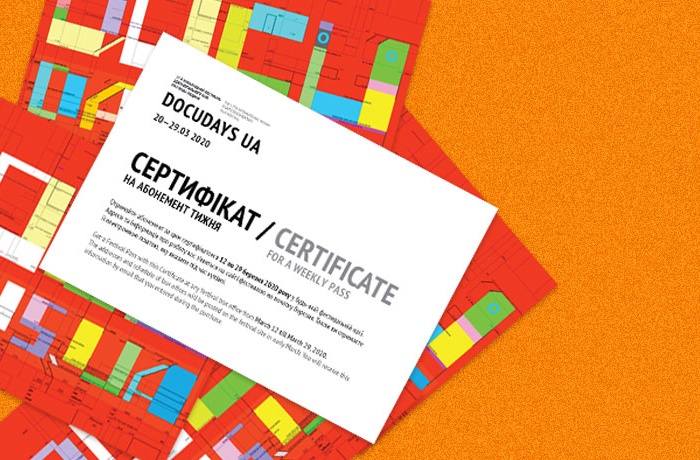 It's already a tradition that for New Year's and Christmas, we prepare a gift for the Festival's fans. It's a certificate for a weekly pass to the most anticipated event of the next spring — Docudays UA!
The festival is a crazy week of screenings of best documentaries, meetings with filmmakers, human rights events and discussions, morning conversations over coffee with guests… And the festival pass allows you to attend all these events for a more advantageous price! So take care of your Festival pass beforehand. The certificate costs UAH 500.
Please note that, just like this year, the Festival will offer accreditation for the press and for industry professionals. In addition to access to all documentary screenings, Industry Accreditation is also an opportunity to attend exclusive events that are part of our industry platform DOCU/PRO. The call for applications for the special accreditation will be announced in early February.
You can buy your certificate here.
If you buy it by 24 December, you will receive an exclusive gift certificate for a Festival Pass in the form of a postcard. You can collect it at the Festival office or at any Nova Poshta branch which is convenient for you.
You can receive your Pass based on the certificate between 12 and 29 March 2020 at any Festival ticket desk. The addresses and information about the opening hours of the ticket desks will be published on the Festival website in early March. You will also receive it to the email which you indicated during the purchase.
We are expecting you next year on 20–29 March!
Sincerely,
Docudays UA Team