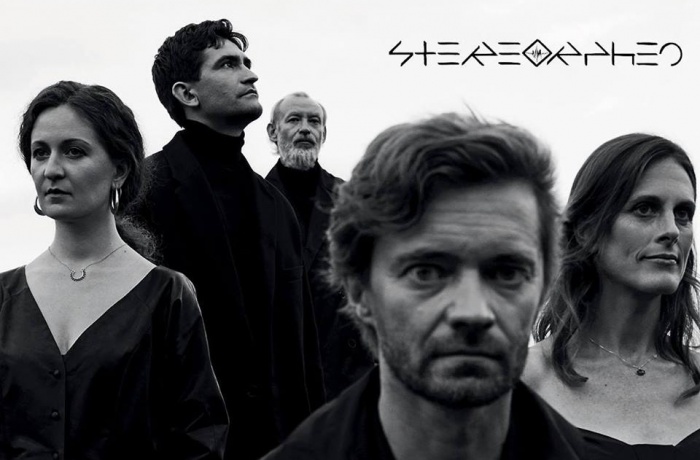 We have prepared another real surprise for our audience. StereOrpheo will pay a special visit to us from Paris to perform at the festival closing ceremony on March 28.
The Ukrainian-French project StereOrpheo includes Yuriy Khustochka (Okean Elzy, Esthetic Education), Andriy Nadolsky (Mertvyi Piven, Plach Yeremii), Dmytro Yaroshenko (actor at the DAKH Theater), Maryna Vozniuk (Million Kopiyok), Elaine Abdeni (French Lebanese video artist).
The band was born in 2016 with its debut, the manifesto of peace and love After All Confrontations, created for Mykyta Kravtsov's exhibition. The video for the track was composed of about 400 drawings by the artist.
The music of StereOrpheo combines primal shamanism and sublime barocco, ethnic memory and global unconscious, contemplation of the world's duality and the contradictions of the divine-demonic nature of human beings.
Be on the same wave with Docudays UA! We start on March 22. The full schedule will soon be available online. Ticket sales start on March 14.
Credit photo: Denis Manohi