A woman narrates the thoughts of a world travelling cameraman. Through a series of his letters comes an analysis of many places he has visited – Japan, Guinea-Bissau, Iceland, San Francisco and Hitchcock's Vertigo. A stylish meditation on time and memory expressed in both words and images.
CREW:
Director: Chris Marker
Cinematographer: Chris Marker
Editor: Chris Marker
Sound: Chris Marker (as Michel Krasna)
Sales:
Argos Films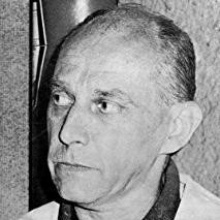 Director
Chris Marker
Chris Marker (1921–2012) was a French filmmaker and multimedia artist who pioneered the genre of essay film. He worked in Paris as a journalist and published a novel 'Le Coeur net' (1949). His first filmed work was Olympia 52 (1952), followed by Statues Also Die (1953), co-directed by Alain Resnais. The latter film received the Prix Jean Vigo, but was initially banned by censors for its criticism of French colonialism.
Marker's best-known work, La Jetée (1962), is a short film composed almost entirely of still photographs. In 1967 Marker formed SLON, a film collective that made politically themed documentaries, including Loin du Vietnam (1967). Marker's last work, a short trailer on the history of cinema, was commissioned to promote the 50th anniversary of the Viennale Film Festival in 2012.
Selected Filmography
Olympia 52 (1952), Statues Also Die (1953), Letters from Siberia (1957), La Jetée (1962), Le Mystère Koumiko (1965), A Grin Without a Cat (1977), Sans soleil (1982)