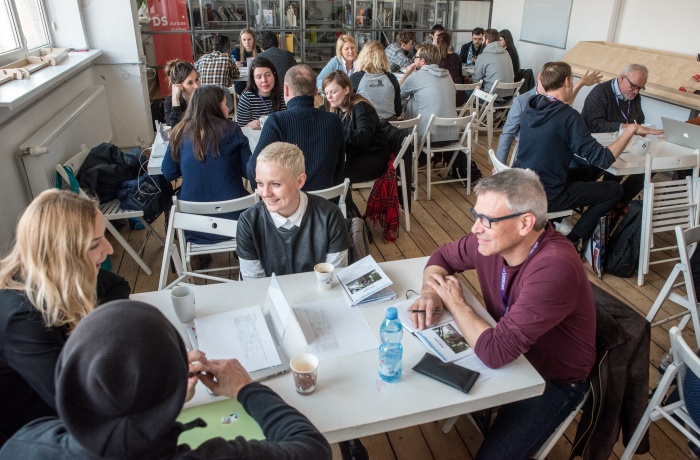 We are happy to inform you that Docudays UA has become a member of the Documentary Association of Europe (DAE).
This is a new professional network that unites professionals working with European documentary films. At the moment, the Association exists thanks to membership fees, forming a community of like-minded people and offering a number of advantages to its members. These include networking events, festival accreditation discounts, access to detailed, professional information, resources to search for funding, production, distribution, as well as consultations and exchange of professional knowledge.
"We are very glad to have joined DAE. We have long been connected by friendship to the founder of the Association, Brigid O'Shea. She has always actively supported filmmakers from countries where the film industry is less strongly developed, we have worked together a lot. I think that Bridgid is one of the people in the industry of whom you can say that she knows absolutely everyone from any corner of the world. So I am not surprised that DAE is developing very rapidly. I like the fact that the Association is, first of all, a friendly international community where you can share your problems and find support. For instance, right now, there are weekly Skype calls where Association members discuss various relevant professional issues (such as pitchings, distribution). DAE is important for providing an opportunity to be involved in global industry processes. This happens at various levels. From simply meeting your colleagues at weekly Skype calls to receiving various discounts for participation in industry events or access to important contact," says Darya Bassel, Head of the DOCU/PRO Industry Section.