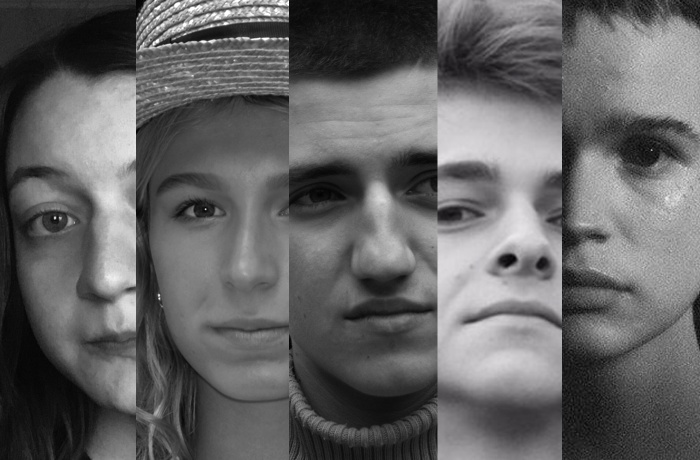 Every year, the Docudays UA had a Student Jury which chose its best film; this year, we decided to make an experiment and invited teenagers to judge. The festival team has selected young people aged 13–17 who have an active civil position and are interested in documentary cinema to become a part of the Teenage Jury.
So, meet the Teenage Jury members:
Alisa Pashchenko
Leo Dzhishiashvili
Ragneda Kastsian
Danylo Yermakov
Maria Fedorchenko
Ten films from the whole festival programme have been nominated for the Teenage Jury Award – these are the films among which the teenagers will choose their favorite.
Once Aurora, dir. Stian Servoss, Benjamin Langeland
Immortal, dir. Ksenia Okhapkina
Punks, dir. Maasja Ooms
Jawline, dir. Liza Mandelup
Young Solitude, dir. Claire Simon
Buddha in Africa, dir. Nicole Schafer
19.91, dir. Emilia Sniegoska
Greykey, dir. Enric Ribes
A Club Called Willpower, dir. Nina Karim van Oort
Anbessa, dir. Mo Scarpelli
All films from the programme will be available to watch free of charge at docuspace.org from 24 April until 10 May. The films are only available in the Ukrainian territory.