This year's closing film will put an end to any topic. Janette, the protagonist of The Good Death, decides to opt for euthanasia. Film critic Natalya Serebriakova reflects on the film.
The Slovak film director Tomáš Krupa only makes documentaries, but he doesn't focus on one specific topic. In 2012, he shot Graduates, a film about young college graduates starting to look for jobs and build their lives. Three years later, he created an episode about Slovak actor and politician Milan Kňažko for the long-running TV show 13. komnata. The latter participated in the presidential elections a year earlier.
Tomáš's last film to date, The Good Death, was released in the Czech Republic and Slovakia, and premiered on television. The film begins with an elderly woman waking up on the flower-patterned bedsheets in a spacious house. She has good wooden furniture, a lot of framed photos on the dresser, a house maid who vacuums the carpets, and a garden with gazebos and greenhouses. Janette, aged 72, is getting ready to leave it all.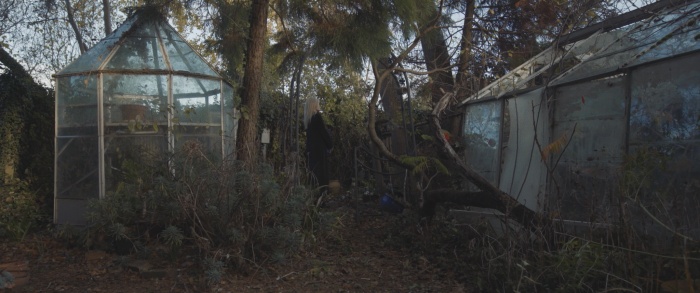 Her incurable illness forces her to use crutches to get to the mailbox and limp back, holding the newspaper with her teeth. Janette remembers her mother's slow and painful death of then-undiagnosed muscular dystrophy. She has made her decision: she is not going to suffer while waiting for the weakness to take over.
Although the story is tragic, there is a therapeutic effect to it as well. The director shows us a person with the willpower to end her life, and it does not look traumatic on screen. Janette's actions are so rational, and she is so sure of her wish to leave, that it offsets the whole tragedy. There are times when documentary films come near death: for instance, Mrs. Fang by the Chinese director Wang Bing. Here, the director followed the reaction of the protagonist's close friends and relatives. Tomáš Krupa, on the other hand, has depicted freedom of choice from the existential perspective. We can speculate about the morality of euthanasia ('good death' in Greek) all we want, but surely everyone deserves to leave this world in peace.