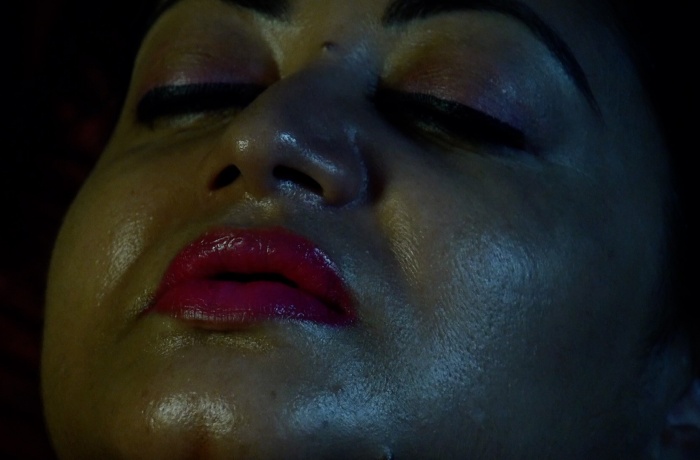 We are happy to announce the Docudays UA international competition. It's the DOCU/WORLD programme, which includes 12 feature-length films and the DOCU/SHORT competition, which presents 13 short films – all of them are from 32 countries. The selected films include 5 documentaries by Ukrainian filmmakers.
"It won't be an exaggeration to say that our team has done an enormous amount of work: of the 1,034 films submitted for the DOCU/WORLD programme and the 281 submissions for the DOCU/SHORT programme, we chose 23 incredible films. These documentaries combine professional excellence with a unique director's perspective. We dare say that this is the strongest part of this year's programme. Another victory is that DOCU/WORLD includes two Ukrainian films which simultaneously compete in the national competition. These are Iryna Tsilyk's feature debut The Earth Is Blue as an Orange and Oksana Karpovych's feature debut Don't Worry, the Doors Will Open," notes Viktoria Leshchenko, the Programme Director of Docudays UA.
The DOCU/WORLD international feature-length competition includes:
The Earth Is Blue as an Orange, dir. Iryna Tsilyk (Ukraine, Lithuania)
Don't Worry, the Doors Will Open, dir. Oksana Karpovych (Canada)
Of Animals and Men, dir. Łukasz Czajka (Poland)
Angels on Diamond Street, dir. Petr Lom (Netherlands, Norway)
The Cause, dir. Andres Figueredo (Venezuela)
Eye to Eye, dir. John Webster (Finland)
Hope Frozen, dir. Pailin Wedel (Thailand)
Black Hole, dir. Emmanuel Grimaud, Arnaud Deshayes (France)
Newtopia, dir. Audun Amundsen (Norway)
A Tunnel, dir. Nino Orjonikidze, Vano Arsenishvili (Georgia, Germany)
The Brink, dir. Alison Klayman (USA)
The DOCU/SHORT international short film competition includes:
Circulation, dir. Oleksiy Radynski (Ukraine)
A Friday's Monday, dir. Ivanna Prokopchuk (Ukraine)
zong, dir. Elias Parvulesco, Teta Tsybulnyk, Svitlana Pototska (Ukraine)
Scenes from a Transient Home, dir. Roger Horn (South Africa)
A Club Called Willpower, dir. Nina Karim van Oort (The Netherlands)
Greykey, dir. Enric Ribes (Spain)
inside • outside, dir. Alice Boccara-Lefèvre, Charlotte Ballet-Baz (France)
Our Territory, dir. Mathieu Volpe (Belgium)
Family2, dir. Yifan Sun (Poland)
19.91, dir. Emilia Sniegoska (Poland)
Stunned, I Remain Alert, dir. Lucas H. Rossi dos Santos, Henrique Amud (Brazil)
All Cats Are Grey in the Dark, dir. Lasse Linder (Switzerland)
All films from the programme will be available to watch for free at docuspace.org from 24 April until 10 May.
Main photo: a still from Black Hole