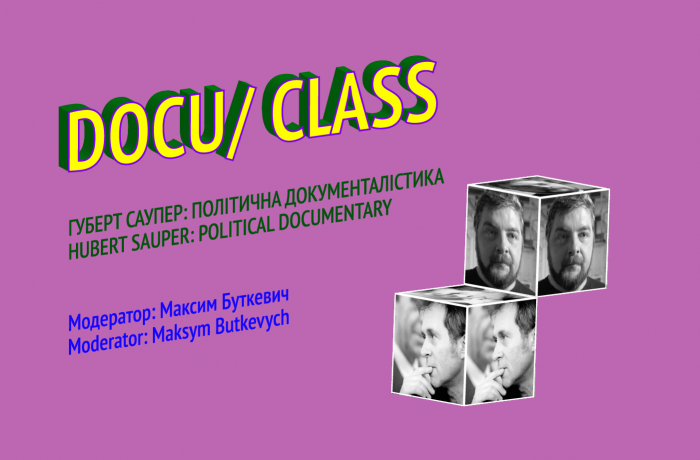 Hubert Sauper's films touch upon urgent social and political issues in a poetic way, and have received more than 50 important international awards, including from the Venice Film Festival, Berlinale, Sundance, as well as the French, Austrian, and European Academy Awards. His film Darwin's Nightmare was nominated for an Oscar in the Best Documentary category in 2006. Sauper's new film Epicentro premiered at the International Documentary Competition of the Sundance Film Festival.


This DOCU/CLASS will immerse the viewer in the world of political documentaries in general and particularly into Hubert Sauper's approach, which combines sociopolitical focus with poetic documentation.


The moderator of the event is Maksym Butkevych, a civil rights activist, journalist, and coordinator of the No Borders project.

The event is supported by the Austrian Cultural Forum in Kyiv.