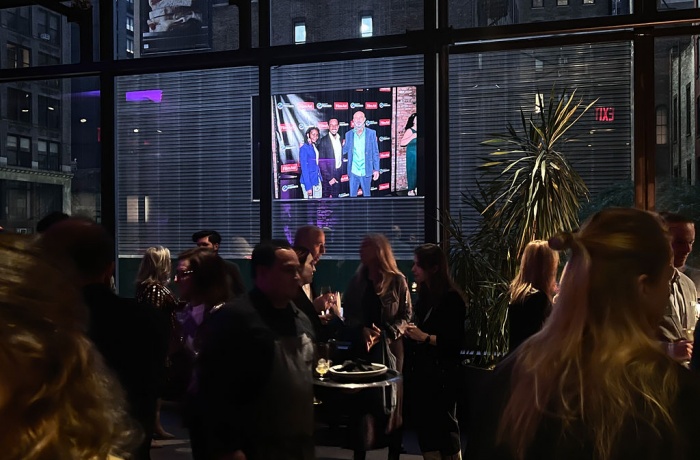 The team of NGO Docudays received the Documentary Excellence award for advocating human rights topics through the cinema from the American non-governmental initiative FilmAid.
The award ceremony took place on 12 October in New York as part of the annual benefit event organised by FilmAid under the motto "Stories are Power". About 200 representatives of the film community attended the event. Together with Julia Kartashova, Head of the Docudays Fundraising Department, Marta Ngwada, a student and mentor from Tanzania, and Jay Abdo, a Syrian-American actor, and refugee, received the award.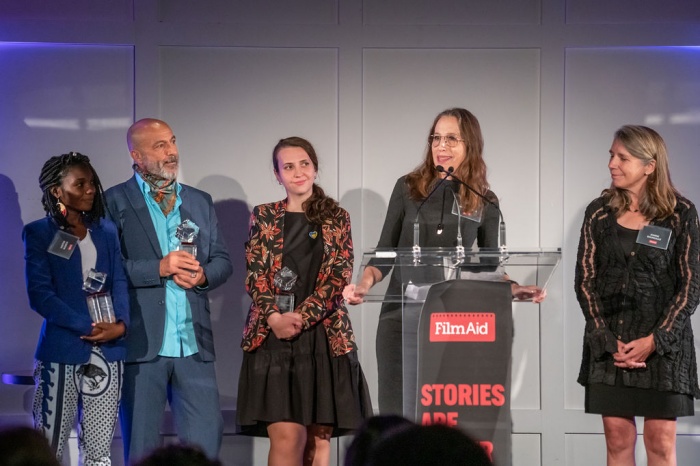 Photo from the award ceremony of the annual benefit event by FilmAid
FilmAid is a project of the international non-governmental organisation Internews, which works to give visibility and support to vulnerable communities worldwide, drawing on the power of film. Among the initiative's values ​​are humanitarian principles, free access to knowledge about human rights, and the power of visual language.
For more than twenty years, the NGO Docudays has been increasing the level of civic activity in Ukraine and promoting human rights using the tools of documentary films. A particular focus of the work is on creating an ecosystem for the development of talents in the field of Ukrainian film production.
We express special thanks to Internews Ukraine for the nomination of Docudays UA for this honourable award.