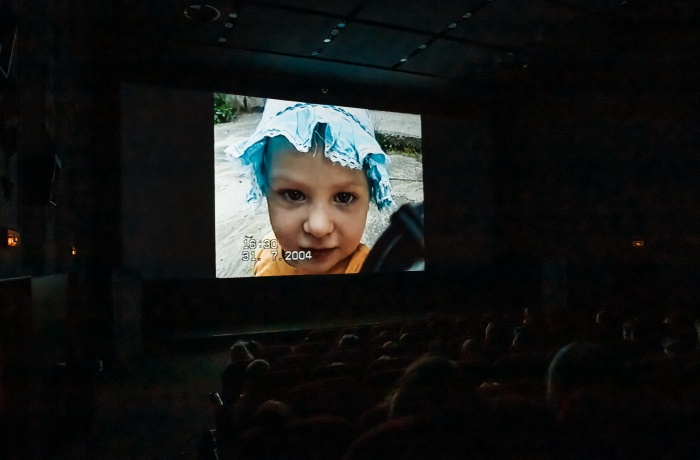 Already today, we are looking forward to seeing the list of the winners who will receive festival awards. Here is an additional piece of good news about the prizes of the 20th Docudays UA.
This year, the DOCU/SHORT financial prizes were supported by the Story Ab production company (Stockholm) and the Swedish Institute. The main prize of the Ukrainian short programme is supplemented by 3,000 euros. The special mention in the same competition category comes with a supplement for a prize of 1,500 euros. The purpose of this monetary reward is to support filmmakers who often begin their professional path with the short documentary form.
Here is a comment about the decision by Melissa Lindgren, curator and producer of Story Ab: "As long-time friends of Docudays UA, Story AB are happy to be able to support the festival and Ukrainian filmmakers with this award. International solidarity is essential in times of crisis and we hope this award will help strengthen Ukrainian filmmakers to carry on their important work and maintain their artistic practice. Slava Ukraini!"

Main photo: from the screening of the DOCU/SHORT programme at the 20th Docudays UA.

_______
The 20th anniversary of Docudays UA is held with support from the Embassy of Sweden in Ukraine, the Embassy of Switzerland in Ukraine, the Ukrainian Cultural Foundation, US Embassy in Ukraine, the Embassy of Ireland in Ukraine, the Embassy of Denmark in Ukraine, the Embassy of Brazil in Ukraine, the Polish Institute in Kyiv and the Czech centre Kyiv. The opinions, conclusions or recommendations do not necessarily reflect the views of the governments or organisations of these countries. Responsibility for the content of the publication lies exclusively on the authors and editors of the publication.