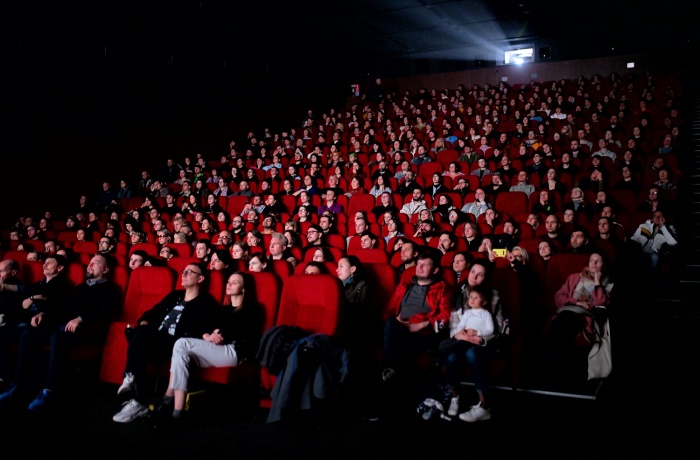 Thanks to support from our partners, we successfully organised a special edition of the 19th Docudays UA in November 2022.
In the case of the 20th Docudays UA International Human Rights Documentary Film Festival, we are moving the festival week to early summer. Mark your calendars with the new dates: 2–8 June 2023. Last year we were trying to comprehend the exceptional situation in which most topics were put on pause, and everyday life, government mechanisms, global security instruments, personal plans required daily analysis and reconsideration. In 2023, we are heading towards prospects of the future without hesitation.
"Last year was an extremely difficult challenge. We had to make a festival while we were losing people who were dear to our hearts, professional colleagues dedicated to our cause, with whom we had been through fire and water, special friends of the festival who were defending Ukraine and who are no longer with us. However hard it is, we are heading forward. Our fuel is our audience's love for the festival. This year we are going to have plans A, B, C. As many options as we might need. There is some good news for Ukrainian filmmakers as well: we will soon launch an open call. We are a bit sad to let go of our favourite March, but we look with hope at warmer and hopefully more amicable June. In 2023, we will talk about the future and shared vision, about cities and rebuilding, about our victory," comments Viktoria Leshchenko, Programme Director of Docudays UA, about the organisation's decision and thematic focus.
The festival programme will keep the familiar diversity: film screenings, RIGHTS NOW! events and DOCU/SYNTHESIS, industry events and events of the War Archive, a project we launched in 2022. We are staying in our beloved Podil and, as usual, will excitedly look forward to our meeting—this time in the warm sunlight of early summer.

Photo: Stas Kartashov