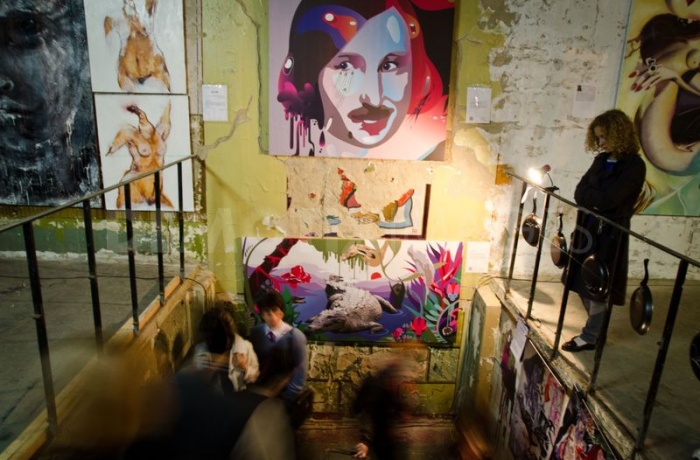 International Human Rights Documentary Film Festival Docudays UA will present the animation program and "Beyond the Euros" film almanac at the GOGOLFEST International Festival of Modern Art. The screenings are scheduled on Saturday, September 14.
Shot films program DOCU/ANIMA starts at 4 pm. Talks about children being tortured in slavery and the eternal feeling of guilt among soldiers, reconstructions of brutal African customs, testimonies of terrorism victims – at first glance, none of these topics is very compatible with cartoon animation. Following progressive transformations in the world of documentary films, Docudays UA is glad to click its own 'like' button. The 90-minute selection of experimental shorts DOCU/ANIMA includes the best and the latest specimens of documentary animation. We assure you, you won't feel like another bored Facebook-user, irritated by reading dull stories on your newsfeed. This is real film!
At 5:30 pm Docudays UA together with GOGOLFEST will present the short films almanacs: "Beyond the Euros" and "GOGOLFEST". The young, yet already experienced directors of "Beyond the Euros" will meet the creators of "GOGOLFEST" almanac which was put together during one month before the start of the festival; leading subject of the almanac: search for ideal solutions. Are there some ideal solutions for young Ukrainian directors? Creators of the almanacs will discuss this question. The conversation will be moderated by a writer, Docudays UA's Kseniya Kharchenko and curator of the GOGOLFEST film programs Maksym Demchenko.
The events will take place at the Vydubychi Art-Cluster screening hall. Look for directions at www.gogolfest.org.ua.