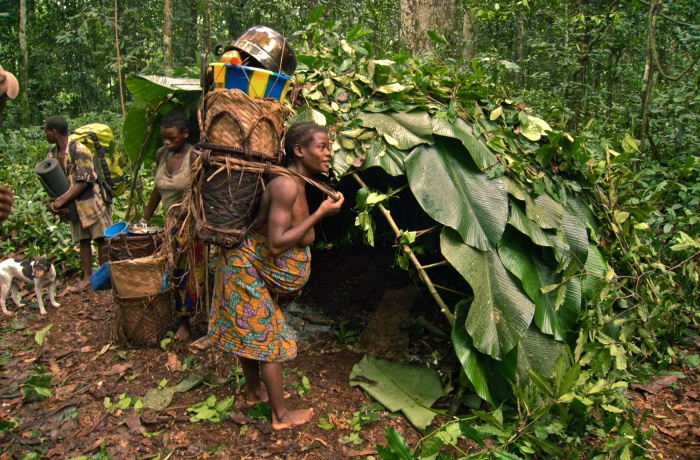 The Yaka tribe lives in one of the world's last untouched rainforests, deep in the mists of the Congo Basin. After centuries of minimal contact with Westerners, their world is about to change: Congo's largest logging company is razing the forest. The award-winning filmmaker Linda Västrik lived among this generous people for several years, respectfully observing their fascinating way of life. Far from a stoic meditation on a disappearing civilization, each lush frame of this visual love letter pours out with humor, drama and a natural beauty made so tangible, you almost feel the forest's leaves against your skin. The film's layered sound whispers fantastical creation myths, enticing the viewer to join in vibrant storytelling circles. All the while, personal heartbreaks, unexpected masters and private industry stalk a proud community. Clever and fresh, this stunningly crafted study captures a wonder that's likely not long for this world.
Production
LindaVästrikFilmproduktion AB, LindaVästrik, Nordhemsgatan 70A, 413 09 Göteborg, Sweden, +46 31-24 34 55 EyeSteelFilm, 7095 rue Marconi, Montreal, Quebec, Canada, +1 (514) 937-4893, info@eyesteelfilm.com, www.eyesteelfilm.com
Sales:
FolketsBio AB, BergsundsStrand 39, 104 62 Stockholm, Sweden, Tel: 08-545 275 20, info@folketsbio.se, www.folketsbio.se
Awards
2013 —Special Jury Award for First Appearance at Amsterdam International Documentary Film Festival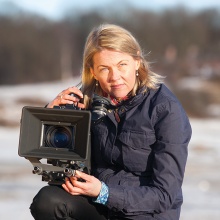 Director
Linda Västrik
Linda Västrik is a filmmaker, her style focuses on documenting reality as drama. In 1991-92 she studied photography at the International Center of Photography in New York. Later she studied the art and craft of directing documentaries at the University College of Film, Radio, Television and Theater in Stockholm. She graduated in 2000.Since then she has been writing scripts for fiction, producing and directing animation and working as a cinematographer for documentaries.
Selected Filmography
Dad and Me (2000), The Sheepskin Rug (2009)