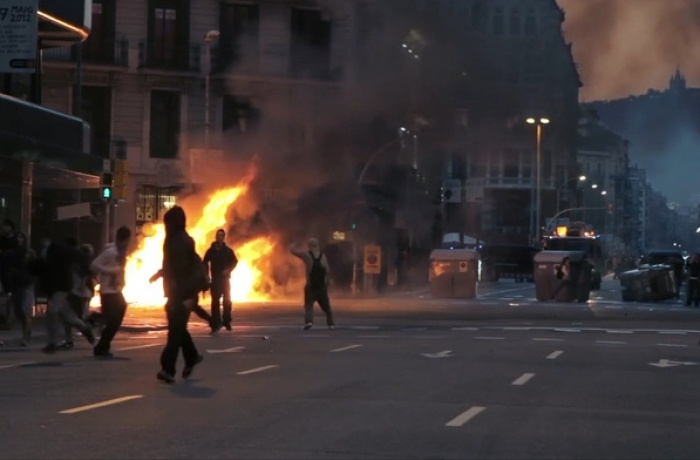 On May 10 – 23, the International Human Rights Documentary Film Festival Docudays UA welcomes to viewers to watch this year's DOCU/RIOT selection at Master Klass House of Education and Culture (Lavrska str. 16A). The screenings are part of Artforum program, April 27 – May 23.
On May 23 at 9 PM, Victor Kossakovsky's Demonstration (2013, Russia/Spain, 70') will conclude the DOCU/RIOT screenings at Master Klass.
Films by Victor Kossakovsky are astonishingly epic and sublime. Simultaneously, Demonstration is a great opportunity to look at street protest 'from the outside', through the eyes of a master and his students. Beauty, comicalness, the drama of the moment – all these will be on the roof of Master Klass on coming Friday!
Online registration is necessary! First 50 registered visitors will have seats booked for them, with a confirmation sent to them via email. Those registering late will have an opportunity to watch the movie if vacant seats are available.
Photos from previous Docudays UA's screenings at Master Klass are available in the MULTIMEDIA section.