Three men, who all committed murder as children. They passed their entire youth in communist Hungary's most brutal prison, where they were first filmed. Disturbing archive footage shows them confessing the details of their crimes and sharing their plans for the future. Thirty years on the filmmaker goes to find them, and discovers untold secrets and a Hungary he has never known. Fate, sin, and legacy – seen through the eyes of Cain's children.
Production
Campfilm Production, Hungary, +36 209 922 655,
[email protected]
, www.campfilm.eu, Sára Laszló; JBA Production, France, +33 148 048 460,
[email protected]
, www.jbaproduction.com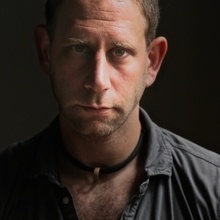 Director
Marcell Gerő
Marcell Gerő was born in 1978 in Budapest, Hungary. He studied French and Film Theory and History at ELTE University in Budapest along with Film Direction, under János Szász, at Budapest University of Theatre and Film Arts. He began work as assistant director to Kornél Mundruczó in his third year of study. His diploma film, Kócos (Shock), was presented at numerous international festivals and won several prices (Potsdam, Milano, Porto, Budapest). He completed his studies in 2007, when he cofounded the Budapest-based production company Campfilm. After producing a number of documentary and fictional shorts, and directing several smaller projects, Cain's Children is his first feature-length film.
Selected Filmography
Lux úr szabadalma (2005), Kócos (2007)