Janusz, a self-confident 60-year old, an incredibly active person and an accomplished diver, suffers a stroke which leaves him paralyzed. Physical therapy and the assistance of his partner Asia help him regain mobility and improve his functions. He is still struggling with speech, and the only person who understands what he says is Asia who interprets him to the world. What keeps Janusz going and motivates to carry on is his big dream – he would like to dive again, despite the major risk to his health and life. His goal is to travel to the beautiful but perilous Blue Hole in Dahab, Egypt, which poses a challenge even for fully fit divers.
Production and Sales
Otter Films, Cor Leonis Production, HBO Europe, al. Komisji Edukacji Narodowej 22 lok. 28, 02-797 Warszawa, Poland, +48504 025 052,
[email protected]
, Marta Lachacz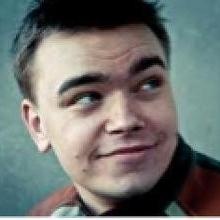 Director
Jan P. Matuszyński
Jan P. Matuszyński, a director of short films, music videos and commercials, graduated from the Film Directing Department of the Krzysztof Kieslowski Radio and Television Faculty University of Silesia in Katowice, and a Documentary Course in the Wajda School. His films have been screened and awarded in numerous festivals in Poland and abroad.
Selected Filmography
Selected: Razem (2006), Myjnia (2007), Niebo (2011), Offline (2012)