Two people are on the road. Everyday life, business calls, games, the curve of the highway, the journey home, and again the business calls… During this year the father and the daughter have not seen much of each other, and they have not been alone together for a long time. Two cameras are looking face to face; different fears inhabit one and the same space. There is a question: should they come back, or should they continue travelling together?
Production and Sales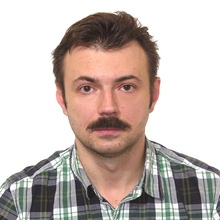 Director
Denis Shabaev
Denis Shabaev was born in 1980 in Moscow. In 2001-2003 he studied at the Gerasimov Institute of Cinematography, in the workshop for documentary film directors under Igor Geleyn. Later he was involved in cinema production and other spheres. In 2013 he graduated from the Marina Razbezhkina and Mikhail Ugarov School of Documentary Film and Theatre.
Selected Filmography
Together (2014)