Ever since the earthquake of December 2003, Bam in Southern Iran has been nothing but rubble and ruin. Not only have its walls crumbled, exposing kitchens and courtyards, but the hearts of its people appear to have fallen open too. The film also touches upon the relationship between men and women in Iran and their relationship to God. Above all, Voices of Bam is an ode to the indefatigable life-force embodied by the people of this town.
Production and Sales
Zeppers Film+TV, Ruysdaelkade 223 BG, 1072 AW Amsterdam, 020-6758594
Awards
2006 – Amnesty Award, Honorable Mention at CPH:DOX; 2006 – Special Jury Award, Best New Documentary Filmmaker at Tribeca Film Festival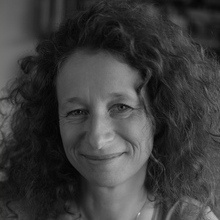 Director
Aliona van der Horst
This Dutch/Russian director has made five documentaries which have won international awards. She studied Russian literature at Amsterdam University and directing at the Dutch Film Academy. She began her career in 1997 with the much-acclaimed documentary The Lady with the White Hat, and since then has received multiple awards for her films, including the Jan Kassies award for the poetic touch in her films.
Selected Filmography
The Lady with the White Hat (1997), After the spring of '68 (2001), The Hermitage Dwellers (2004), Voices of Bam (2006), Boris Ryzhy (2008), Water Children (2011)