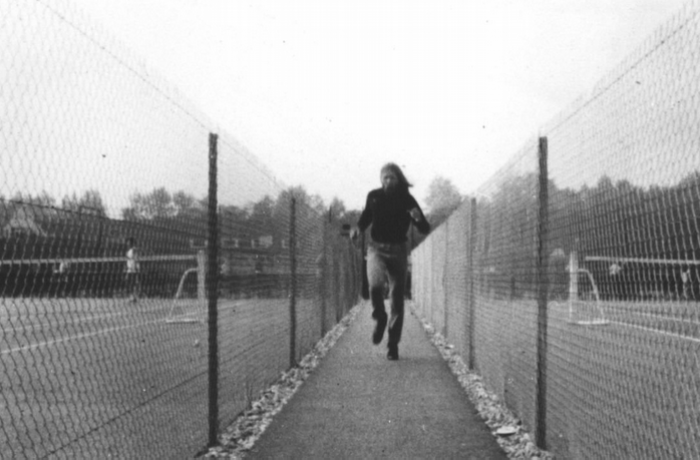 This is an experimental film with, but not about, the Danish tennis player Torben Ulrich, who is merely credited as 'Example'. The film may be viewed as a study of the nature of the medium, and more specifically of the phenomena of framing, movement, and synchronicity of sound and picture. The material consists of Ulrich training strokes against a wall, volleys and serves at the net, but also of strange enactments in which Ulrich runs towards the camera, arms and legs twitching, dances a crazy racket dance, or fakes slow motion as he sits down at a table and pours a cup of tea.
Production
Jørgen Leth Film
Sales
Det Danske Filminstitut, Gothersgade 55, 1123 København K, +4533743400, dfi@dfi.dk, www.dfi.dk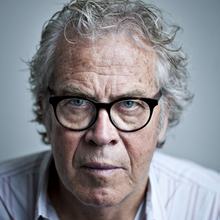 Director
Jørgen Leth
Jørgen Leth was born 1937 in Århus, Denmark. He studied literature and anthropology in Århus and Copenhagen, and has been a cultural critic for leading Danish newspapers. He has been a creative consultant for the Danish Film Institute, as well as chairman of the Institute's board. He has also been a professor at the Danish National Film School in Copenhagen and the State Studiocenter in Oslo, and has lectured at UCLA, Berkeley, Harvard, and other American universities. In 1999 he was appointed Danish honorary consul in Haiti. He has lived in Jacmel, Haiti since 1991.
Selected Filmography
Selected: Livet i Danmark (1972), Haiti. Uden titel (1995), Jeg er levende - Søren Ulrik Thomsen, digter (1999), De fem benspænd (2003)