DOCU/HІТ distribution has started with wild rhythm in Kyiv and ended open air in the south of Ukraine, in Odessa and Kherson. Seven cities, eight cinema halls and thousands of viewers.
The four program films are four hit stories about average people seeking change. Read our blog to find out, how did Ukrainian DOCU/HІТ journey go, and why documentary films should conquer wide screens now more than ever.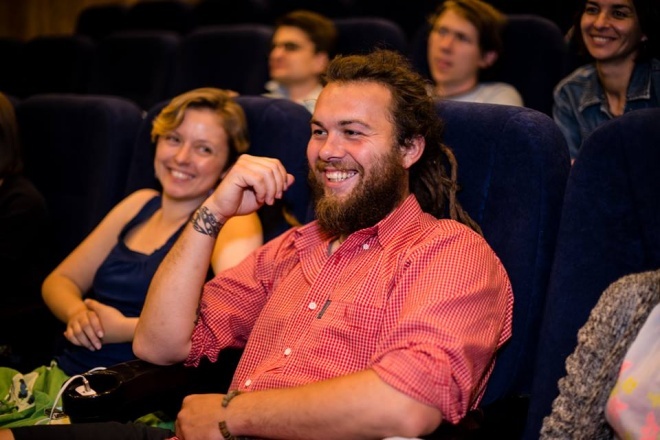 Screening of the film "Ukrainian sheriffs" by Roman Bondarchuk in Kyiv (Photo by Natalia Dyachenko)
Darya Averchenko
producer of "Ukrainian Sheriffs"

We were worried before "Ukrainian Sheriffs" premier in the home city of Kherson. It is always harder to screen at home. The viewers know local life better. After the screening they showed eager interest in what they saw. They said that the film turned over their idea of a documentary film. They said they wanted to see more, to know more abour their country and the world. It was exactly what we wanted to hear.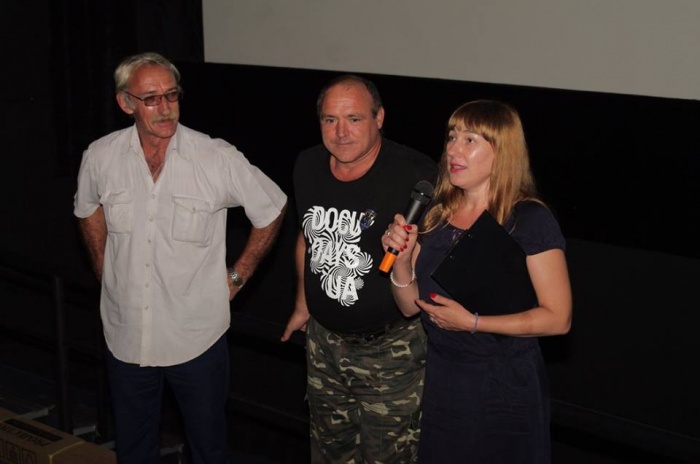 DOCU/HIT in Kherson. Svitlana Smal, chairman of the Organizing Committee, and the main heroes of "Ukrainian sheriffs" - Viktor Kryvoborodko and Vladimir Rudkovsky (Photo: Irina Parshina)
We started to tempt our viewers with uneasy films and intend to awake a true thirst for knowledge in them with the next DOCU/HІТ project. There was a moment when I strongly felt the importance of our project, when we were leaving the cinema hall with a hundred of viewers, and only two were entering after us to see the next film. It was a Hollywood film "Barbie: Star Light Adventure".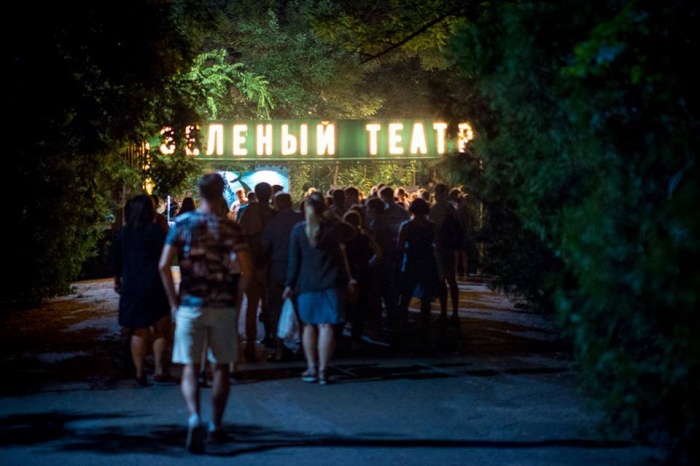 Green Theater before the screening of film Vitaly Mansky "Under the sun" in Odessa (Photo: Ivan Strachov)
Olga Sidorushkina
curator in Odessa Green Theatre
Around five hundred viewers at a documentary screening in Odessa is a real breakthrough! Before this, it was impossible to imagine someone except a small group of people interested in a particular topic to come and see a film about Geenpeace founders or about citizens of a small village in Kherson region. The favourite was of course the famous peace by Vitali Mansky, my personal number one though is "How to change the world" by Jerry Rothwell. His view of the famous movement and human relashionships inside it has created multiple levels in the film. I would like to see more documentaries like this on wide screens.

I think we should do screenings in places like Odessa Green Theatre, where different people meet, those who are generally interested in cultural events and who could discover documentary films for themselves here. This is definitely a step toward larger audience.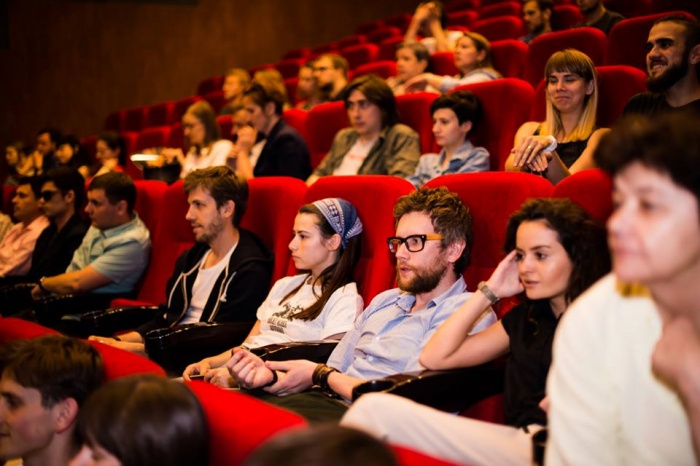 Screening of film "Under the sun" by Vitaly Mansky in Kyiv (Photo by Natalia Dyachenko)
Victoria Leshchenko
Docudays UA program coordinator
In Europe, when you get financing for your documentary, potential financing for distribution comes with it. The investor is interested in developement of the project. This is the main difference in developement between documentary films here and in Europe. Investments are rare for Ukraine, but everyone wants the money from distribution.

Personally I don't have any barriers, I don't think there are films that cannot be screened in a cinema. I think the most important thing for now is to make an educational, informational campaign in cinemas to fight their fears and cautions about documentary films.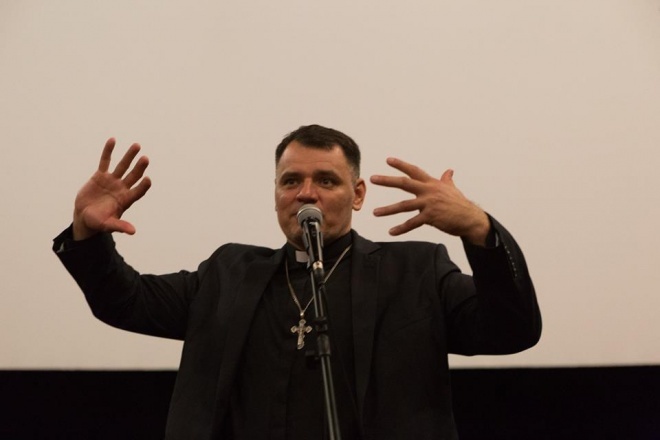 Gennady Mohnenko, the main hero in the film "Almost holy" by Steve Hoover, discussion after screening in Mariupol (Photo by Galina Balabanova)
Yosh
screenings curator at Lviv Art Palace
Whether it is a Hollywood blockbuster or a social drama, a film is not a collection of pleasant scenes or an impressive narrative. A film is a work of art intending to bring catharsis. Non-fiction film directors know it better than others. Only the truth, only the real drama and real feelings. What more do we need?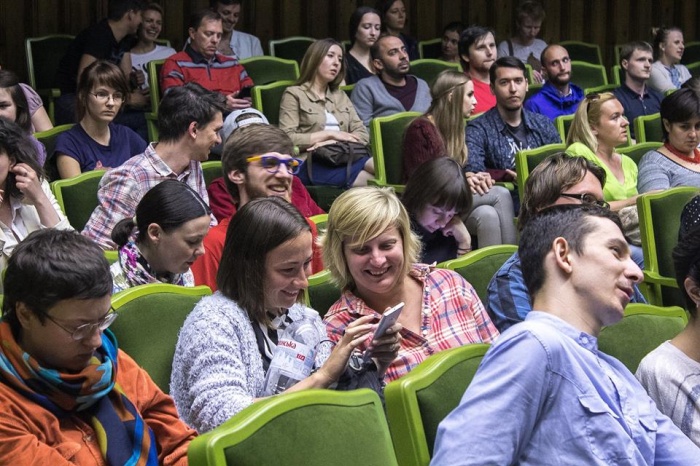 Screening of the film "Almost holy" Steve Hoover in Lviv (Photo by Roman Maydanyuk)

DOCU/HІТ films are exactly like that. They quench the thirst for mysteries of other people's lives, uncover social phenomena and become source points for further exploration. That's why they catch your attention.
On the photo: Screening of film Vitaly Mansky "Under the sun" in Odessa (Photo: Ivan Strachov)