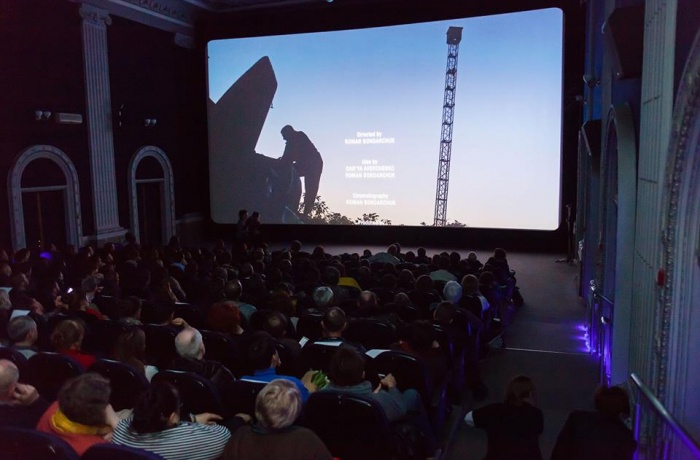 Recently Ukraine has selected "Ukrainian Sheriffs" as an entry for an Oskar Academy Award for Best Foreign Language Film. This film is truly a view on recent Ukrainian history through the life of a small southern village. That's why it has become one of the viewer's hits at March festival as well as at the pilot festival distribution project DOCU/ХІТ.
The plot is built around Stara Zburiivka village where calling the police is difficult. The village inhabitants choose two sheriffs. Since then these two guys on yellow "Zhiguli" help their fellow villagers solve everyday problems.
This summer "Ukrainian Sheriffs" with three other films ("Almost Holy" by Steve Hoover, "How to Change the World" by Jerry Rothwell and "Under the Sun" by Vitali Mansky) were screened in Kyiv, Kharkiv, Lviv, Mariupol, Odesa, Kherson and Dnipro.
"Documentary films are gaining more audience. People do not see them the way they used to: as simple event fixation or "talking heads", - says Katya Lachina, DOCU/HIT project coordinator. - All four films tell us that life is changing here and now, and everyone is capable of changing something, whether it is themselves or the whole world. The most important thing is compassion and being able to see a little more".
On September, 15th "Ukrainian Sheriffs" by Roman Bondarchuk has gone on a rerun in Kyiv. The screenings will last for seven days, till September, 22. They will take place in "Zhovten", "Kyiv" and "Kinopanorama" cinemas.
Photo: "Ukrainian Sheriffs" premiere at Docudays UA in "Kyiv" cinema