Sia (15), Bas (14) and Vince (13) are three best friends who've been playing for years in the psychedelic rock band Morgana's Illusion. When Sia falls into depression, the future of the band is at stake. Rocknrollers is a lively youth rockumentary about friendship, growing up and the power of music.
CREW:
Director: Daan Bol
Producer: Katja Draaijer, Frank Hoeve
Cinematographer: Wilko van Oosterhout
Editor: Luuk van Stegeren
Sound: Dennis Kersten, Victor Horstink
Production
BALDR Film, Katja Draaijer, Oudezijds Achterburgwal 77, 1012 DC Amsterdam, The Netherlands. Tel. +31 203 032 670, +31 628 405 800,
[email protected]
Sales:
Some Shorts, Wouter Jansen, St Annastraat 149, 6524 ER Nijmegen, The Netherlands. Tel.: +31 622 076 717,
[email protected]
, www.someshorts.com
Awards
2016 – Best Children's Documentary on the International Documentary Film Festival Amsterdam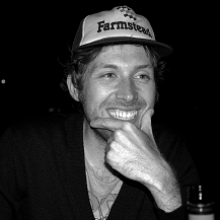 Director
Daan Bol
Daan Bol graduated in 2012 as a documentary director from the HKU University of the Arts, Utrecht. His graduation documentary Niet Op Meisjes won a Documentary Wildcard from the Netherlands Film Fund and several international awards. Recently he has worked as a researcher and director on the series Bikkels (winner of the BANFF Rockie award and CinekidKinderkast 2014) and made a new youth documentary series for the VPRO.
Selected Filmography
Selected: De Neger van Terneuzen (2011), Niet op Meisjes (2012)