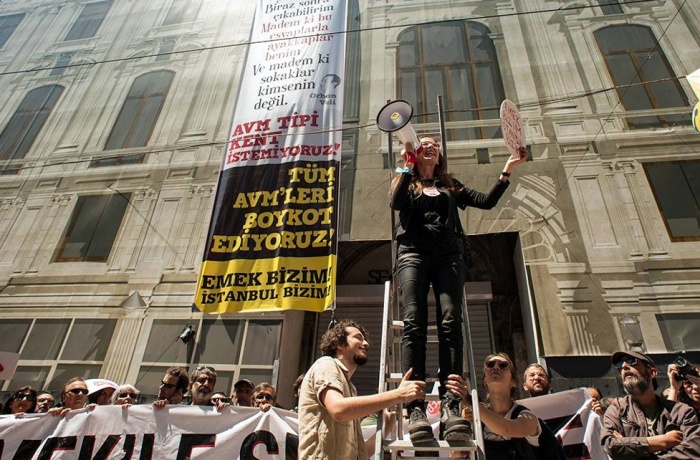 On June 3, Audience Emancipated, one of the best films of our City Image special program, will be screened at the Mystetskyi Arsenal as a part of the CANactions festival.
The film Audience Emancipated: The Struggle for the Emek Movie Theater was created by the Emek Bizim İstanbul Bizim activist collective.
It chronicles one of the most prominent struggles that took place in the heart of Istanbul and paved the way for the Gezi Resistance. It tells of the struggle around the Emek Theatre, which was demolished against the people's consent and against the common good, and turned into a shopping mall. The events are shown from the perspective of activists and the theater's spectators. The film consists of footage collected by the people who joined the struggle, and in this sense, aims to reflect the common imagination of the people who defended their right to the city.
On June 2 and 3, the Mystetskyi Arsenal will host the 10th CANactions International Architecture Festival. This year, the main goal of the festival is to discuss values from the perspective of architecture, urbanism, as well as life in general.
After the screening of Audience Emancipated, there will be a discussion with an art critic and a member of the DE NE DE initiative Yevheniya Moliar. The event will be moderated by the coordinator of the City Image program Olesia Myhal.
June 3, 6:30 p.m.
Mystetskyi Arsenal (10-12 Lavrska str.)
Entrance to the screening according to the terms set by Mystetskyi Arsenal
Main photo: Audience Emancipated (Emek Bizim İstanbul Bizim)