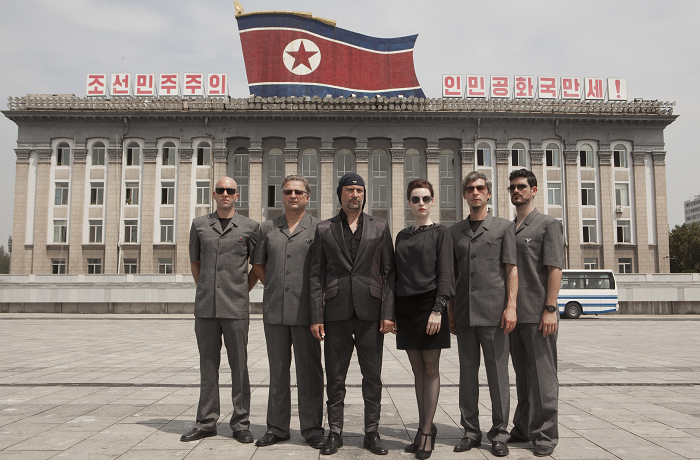 This year's Docudays UA closing movie is "Liberation Day" by Ugis Olte and Morten Traavik, which is dedicated to the first rock concert in the history of North Korea.
It's not just an ordinary concert – this is a performance by famous provocateurs, Slovenian band Laibach. Ever since its creation in socialist Yugoslavia and until our times, this art rock band ridicules authoritarian tendencies in various social and political systems, from socialism through fascism to capitalism. But what awaits these witty pranksters in North Korea? Will they achieve their goal and mock totalitarianism one more time, or on the contrary, will they be forced to give up their principles?
This movie is much more than a musical documentary – this is the film about freedom of art and its limitations, about responsibility and political engagement.
One of the movie's directors, Ugis Olte, along with the producer Uldis Cekulis and founder of Laibach band Ivan Novak, will present the movie at the festival. The festival closing ceremony will take place on March 30th, at 7 PM. Admission to the closing ceremony by invitations and tickets. You can buy tickets here.
Photo: "Liberation Day" (dir. Ugis Olte and Morten Traavik)