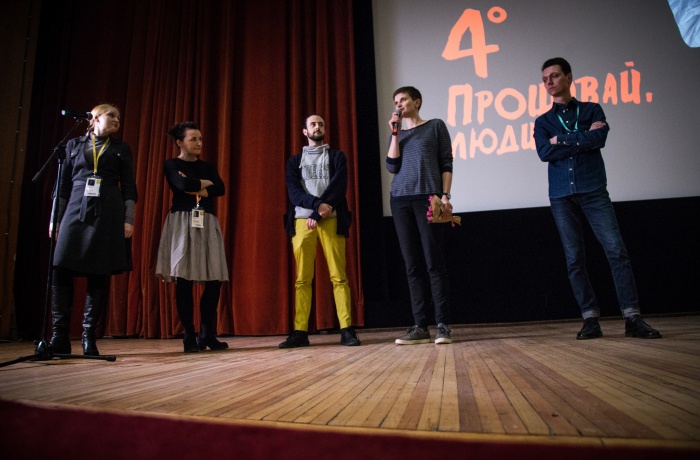 Docudays UA continues to support projects by Ukrainian directors, and this year, it will introduce three young filmmakers at one of the largest documentary film festivals in Europe - Vision du reel.
Among the participants of the trip, will be the winners of this year's DOCU/UKRAINE competition: director of "Refuge" movie Anastasiya Maksymchuk and director of "The Fall of Lenin" Svitlana Shymko. One of the producers of Alisa Kovalenko's movie "Home Games", Maksym Vasyanovych, will also take part in the tour.
Visiting Vision du reel in Nyon is a great opportunity for young documentalists not only to watch one of the best documentary programs at the largest Swiss film festival, but also to establish contacts with European film industry professionals. The filmmakers will also take part in the presentation of Ukrainian documentary films catalogue, which will take place on 26th of April, at 6.30 PM (Village du Réel – The Factory). On behalf of Docudays UA, the catalogue will be presented by the festival's program coordinators, Viktoriya Leshchenko and Darya Bassel.
The festival at Nyon (Switzerland) was founded in 1969. It is one of the most prominent documentary films forum in Europe.
The trip is organized with support of the Swiss Agency for Development and Cooperation.