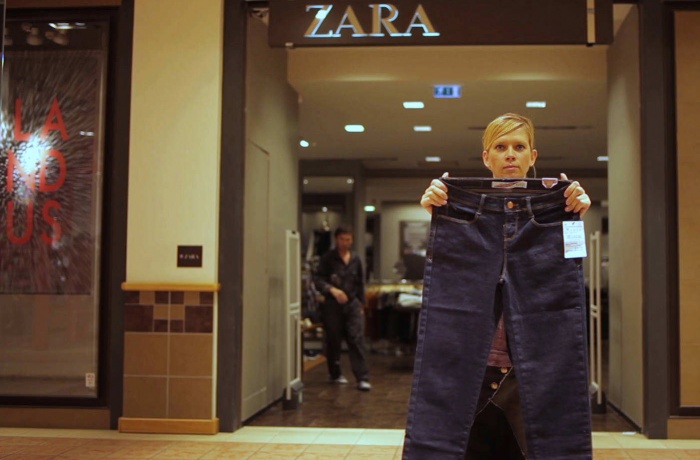 On July 30, Docudays UA invites everyone to a screening of the film Out of Fashion by Jaak Kilmi and Lennart Laberenz. Just like the other films of the special festival program GENERATION C. (GENERATION OF CONSUMPTION), it shows to our contemporaries what influence we could have if we really wanted to.
In the film Out of Fashion, the directors tell the story of an Estonian designer Reet Aus who practices upcycling, a popular contemporary trend, and decides to go through the full production cycle of a pair of jeans from the mass brand ZARA: from cotton plantations in South America and a textile factory in Bangladesh and to the European chemical lab, where the unpleasant truth about the quality of our favorite garments is revealed.
The screening will be a part of the educational program IN PROGRESS. Dress Code in Ukraine during Independence. The exhibition, which is currently presented in the Mystetskyi Arsenal, is an attempt to look at the contemporary history of Ukrainian fashion and view our society through the lens of garment models created by Ukrainian designers.
Out of Fashion (dir. Jaak Kilmi and Lennart Laberenz)
July 30, 18:00
Mystetskyi Arsenal (10 Lavrska str.)
You can attend the event with an Mystetskyi Arsenal entry ticket.
For more details about the event, follow this link.
Photo: "Out of Fashion" by Jaak Kilmi and Lennart Laberenz