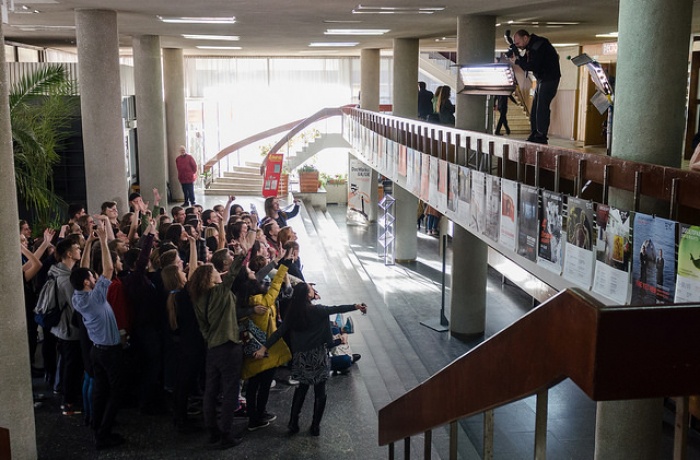 Docudays UA is looking for active people who are ready to try themselves in organizing a unique event in Ukraine, the human rights documentary film festival.
The 15th Docudays UA will last for 8 days, between March 23 and 30, 2018, at several locations in Kyiv simultaneously.
Volunteer work at the festival is a chance to support the development and fast progress of the civil society. Only by joint effort we will be able to deliver to the community the message about the importance of protecting human rights in Ukraine, the value of cultural development and the inviolability of critical thinking.
In addition, you will have unforgettable experience of working in the festival team, talking to interesting people from all over the world, effectively practicing your skills in communication, leadership and organization.
Working for Docudays UA means a flexible schedule which can be combined with studying or a part-time job. All volunteers will undergo individual interviews and trainings.
In order to become a festival volunteer, you need to create a Docudays UA account and fill in the online application form.
The application deadline is March 9, 2018.