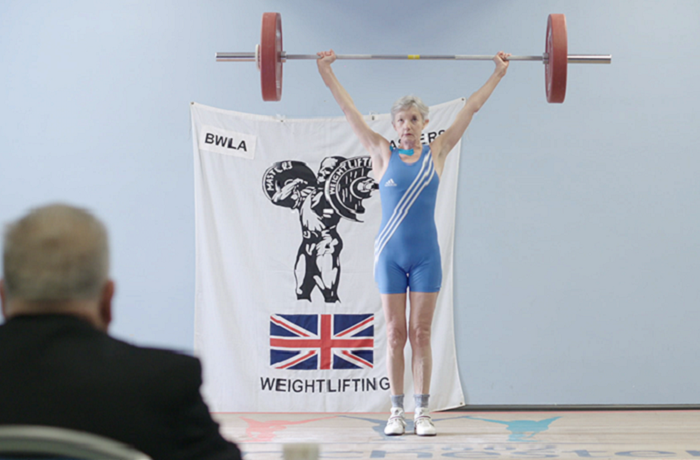 Gwendolyn is in her mid-sixties, weighs barely 52 kg and holds three world titles in weightlifting. Since battling cancer of the salivary glands, the retired anthropologist should really take a step back, but this is far from what Gwendolyn has in mind. She is training to become world champion once again. Supported by her devoted coach Pat, her Ivorian husband Charlie, twenty years her junior, and her son Joseph, her fight against physical and personal limits begins.
CREW:
Director: Ruth Kaaserer
Producer: Jürgen Karasek
Cinematographer: Serafin Spitzer
Editor: Joana Scrinzi
Sound: Tong Zhang
Production
Sales:
Awards
2017 – DOK Leipzig; Viennale, Best Feature Film; IDFA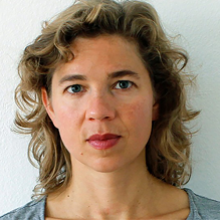 Director
Ruth Kaaserer
Ruth Kaaserer studied Sculpture at the Academy of Fine Arts in Vienna. She has received numerous grants for her work as an artist from the Austrian Arts Council, including residencies in London, Chicago, New York, Paris and Beijing. With her colleague Almut Rink she reopened an abandoned cinema in Haitzendorf in Lower Austria. Subsequently, they published the book No Place for a Cinema (2006, Czernin Verlag). Between 2002 and 2008 she lived in Chicago and New York, where she made her first feature-length documentary Tough Cookies, about two female boxers and a stuntwoman. She lives in Vienna.
Selected Filmography
Selected: Balance (2000), Tough Cookies (2014), Gwendolyn (2017)