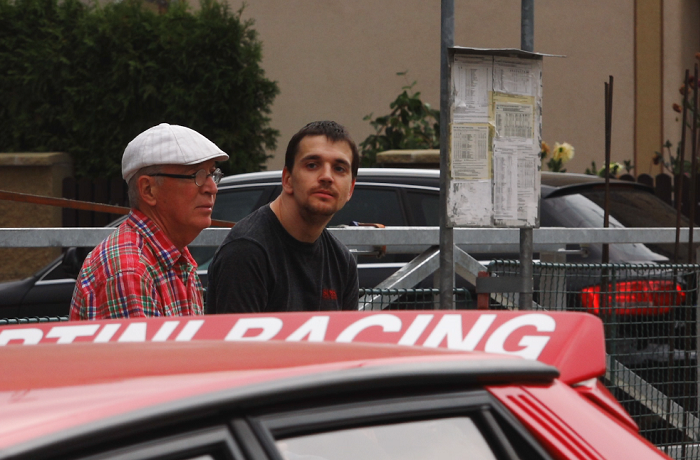 Michail is an artist and he is working on a series of paintings called Franz Kafka's Diary. His son Daniel is thirty-four, and yet his life is hardly separable from the life of his father. He is deaf and mute, and suffers from a severe form of cerebral palsy. Michail is determined and energetic, Daniel is persistent and charismatic. And they are a striking pair. The film offers a detailed observation of two interconnected characters.
CREW
Director: Andrei Zagdansky
Producer: Gennady Kofman, Andrei Zagdansky
Cinematographer: Andrei Zagdansky, Vladimir Guyevsky
Editor: Andrei Zagdansky
Sound : Boris Peter
Production
AZ Films LLC, MaGiKa Film with financial support from The State Film Agency of Ukraine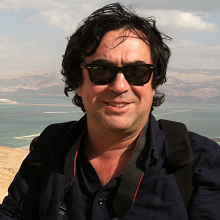 Director
Andrei Zagdansky
Andrei Zagdansky was born and raised in Kyiv, Ukraine, where he received an MFA from the Kyiv State Institute of Theatrical Arts. His first feature documentary Interpretation of Dreams juxtaposed a dialogue between the filmmaker and Dr. Sigmund Freud on the history of the Soviet Union and Europe. The film received a Grand-Prix at home, critical acclaim abroad and was included in the New Directors/New Films Series for the Museum of Modern Art in New York in 1991. He has produced a number of award-winning independent documentaries. He has also taught film classes at the New School for Social Research. Throughout his career he has remained strongly committed to independent, personal and innovative documentary films.
Selected Filmography
Selected filmography: Interpretation of Dreams (1990), Vasya (2002), Konstantin and Mouse (2006), Orange Winter (2007), My Father Evgeni (2010), Vagrich and the Black Square (2015)