The team of Docudays UA presented the catalog of Ukrainian documentaries at Visions du Reel, one of the largest documentary festivals in Europe.
On April 18, at the presentation of UKRAINIAN DOCS in Nyon, the visitors and guests had an opportunity to talk to festival programmers as well as the authors of Ukrainian films which participated in Vision du Reel this year. In particular, they saw the director Vadym Ilkov, whose debut feature My Father Is My Mom's Brother received the Jury Award as "the most innovative film" in the main festival competition.
"It was a very warm screening. The film invoked sincere responses. It was very important for me that the story of the film's protagonists and the film in general was met with understanding," recalls the director Vadym Ilkov.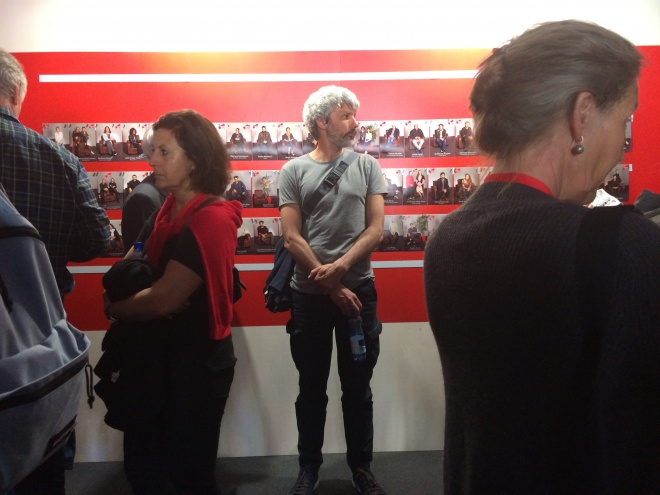 Director Oleksandra Chuprina and producer Elmira Asadova also attended the presentation. With their film The Pearl of Absurd, they worked at the IDW workshop, which brings together the best interactive projects from across Europe.
"We were very lucky. We found ourselves among strong and experienced participants from across the world and with special tutors. Yes, we don't have a developed industry, especially interactive industry. But thanks to workshops like this one we have many ideas, knowledge, discoveries, and a certainty that we can make change," adds Oleksandra Chuprina.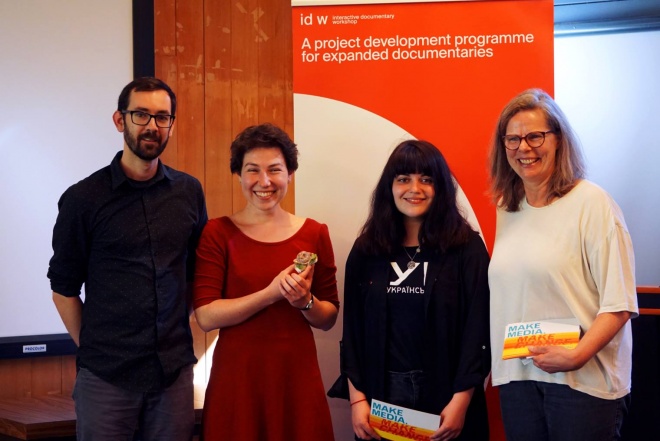 The Pearl of Absurd received not one, but two awards, and it will have a chance to participate in a session of one of the most prestigious workshops in Europe: in September, the authors will travel to ESoDoc - European Social Documentary. And in March, their film will participate in the interactive program of the Czech East Doc platform.
Director Semen Mozgovy and producer Oleksandr Chepiga in Nyon looked for partners for their new project The Winter Garden's Tale, which was presented at this year's Visions du Reel Film Market.
The festival Visions du Reel combines a developed industry platform and a film program which focuses on auteur and experimental cinema.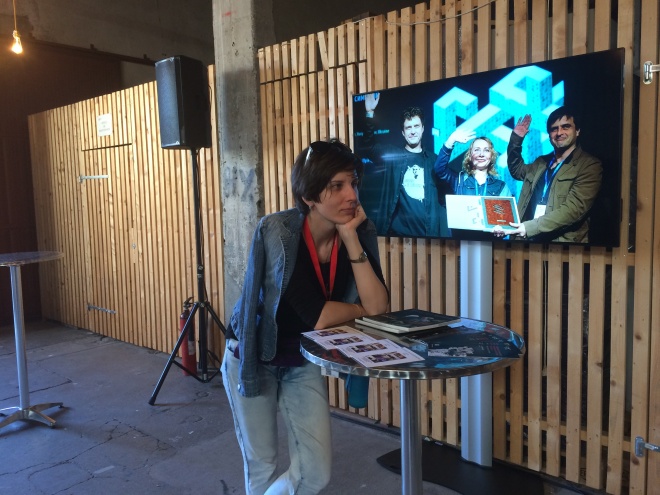 Docudays UA together with the Ukrainian State Film Agency has issued and presented the catalog at international film forums for three years now. In addition, Docudays UA programmers also organized several meetings with representatives of international festivals, where they talked about Ukrainian films and the current development of Ukrainian documentary filmmaking.
The trip and the presentation were supported by the State Film Agency and the Swiss Embassy in Ukraine
Photo: Vision du reel and Darya Bassel