Jennifer Brea is a Harvard PhD student about to marry the love of her life when suddenly her body starts failing her. Hoping to shed light on her strange symptoms, Brea grabs a camera and films the darkest moments as she is derailed by M.E. (commonly known as Chronic Fatigue Syndrome), a mysterious illness some still believe is "all in your head." Brea's wonderfully honest portrayal asks us to rethink the stigma around a disease that affects millions of people. Unrest is a vulnerable and eloquent personal documentary that is sure to hit closer to home than many could imagine.
On March 27, during a case study of the feature documentary Unrest and the accompanying virtual reality installation Unrest VR, Rebecca Ashdown, a campaign director for Together Films, a marketing, distribution & data agency based in London, will focus on the unique hybrid distribution model, the creative ways of maximising non-theatrical screening campaigns, and reaching your target audience using the right platform.
CREW:
Director: Jennifer Brea
Producer: Jennifer Brea, Lindsey Dryden, Patricia E. Gillespie, Alysa Nahmias
Cinematographer: Sam Heesen, Christian Houge Laursen
Editor: Kim Roberts, Emiliano Battista
Sound: James LeBrecht
Production
Shella Films, Little by Little Films
Sales:
Awards
2017 – Sundance Film Festival, Special Jury Prize; Sheffield Doc/Fest, Alternate Realities Virtual Reality Award, Illuminate Award; SXSW Film Festival; Hot Docs Documentary Film Festival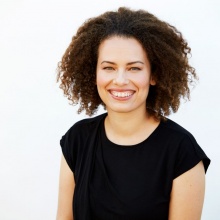 Director
Jennifer Brea
Jennifer Brea is an independent documentary filmmaker based in Los Angeles. She has an AB from Princeton University and was a PhD student at Harvard until sudden illness left her bedridden. In the aftermath, she rediscovered her first love, film. Her feature documentary, Unrest, premiered at the Sundance Film Festival, where it won a Special Jury Prize. She is also co-creator of Unrest VR, winner of the Sheffield Doc/Fest Alternate Realities Award. An activist for invisible disabilities and chronic illness, she co-founded a global advocacy network, #MEAction and is a TED Talker.
Selected Filmography
Unrest (2017)