Consumers love – and live on – their smartphones, tablets and laptops. A cascade of new devices pours endlessly into the market, promising even better communication, non-stop entertainment and instant information. The numbers are staggering. By 2020, four billion people will have a personal computer. Five billion will own a mobile phone. But this revolution has a dark side, hidden from most consumers. In an investigation that spans the globe, filmmaker Sue Williams investigates the underbelly of the electronics industry and reveals how even the smallest devices have deadly environmental and health costs.
On March 26, through a case study featuring the film Death By Design, Caitlin Boyle, the founder of film distribution firm Film Sprout, will show how grassroots screening initiatives and citizen-driven actions like petition-writing campaigns can create new opportunities for documentaries seeking to make a change in the world.
CREW:
Director: Sue Williams
Producer: Hilary Klotz Steinman
Cinematographer: Sam Shinn
Editor: Adam Zucker
Sound: Andrey Netboy
Production
Ambrica Productions, Impact Partners
Sales:
Awards
2016 – Sheffield Doc/Fest, Green Award - Special Mention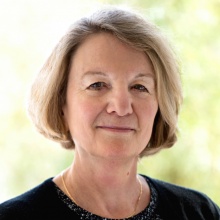 Director
Sue Williams
Sue Williams has produced and directed five critically acclaimed, feature documentaries about China for national PBS broadcast. Contemporary China features prominently in her most recent film, Death by Design. Sue also directed two highly praised biographies on Eleanor Roosevelt and Mary Pickford for the PBS series, American Experience. Her films have been broadcast in more than 25 countries and appeared in festivals around the world; they have won numerous awards, including the 2016 The Boston Globe Filmmakers Fund Award.
Selected Filmography
China in Revolution: 1911-1949 (1989), China: A Century of Revolution (1997), Time of Fear (2005), Death by Design (2016)