Unrest VR is an interactive non-fiction experience inspired by Jennifer Brea's feature documentary Unrest (Sundance 2017 Special Jury Award). An immersive journey into Jen's experience of an invisible illness, myalgic encephalomyelitis, the project contrasts the painful solitary confinement of a bedroom world with the kinetic freedom of an inner dreamscape. When you're too sick to leave your bed, where do you go?
On March 27, during a case study of the feature documentary Unrest and the accompanying virtual reality installation Unrest VR, Rebecca Ashdown, a campaign director for Together Films, a marketing, distribution & data agency based in London, will focus on the unique hybrid distribution model, the creative ways of maximising non-theatrical screening campaigns, and reaching your target audience using the right platform.
CREW:
Director: Jennifer Brea, Amaury La Burthe
Producer: Diana Barrett, Katherine Phillips, Jennifer Brea, Arnaud Colinart, Lindsey Dryden Amaury La Burthe, Grégoire Parain
Production
Shella Films, Ex Nihilo, Little By Little Films, Novelab by AudioGaming
Sales:
www.unrest.film/contact
Awards
Festivals and awards: 2017 – Sheffield Doc/Fest, Alternate Realities Virtual Reality Award; Tribeca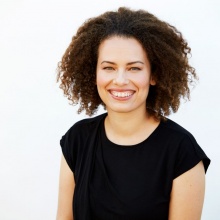 Director
Jennifer Brea
Jennifer Brea is an independent documentary filmmaker based in Los Angeles. She has an AB from Princeton University and was a PhD student at Harvard until sudden illness left her bedridden. In the aftermath, she rediscovered her first love, film. Her feature documentary, Unrest, premiered at the Sundance Film Festival, where it won a Special Jury Prize. She is also co-creator of Unrest VR, winner of the Sheffield Doc/Fest Alternate Realities Award. An activist for invisible disabilities and chronic illness, she co-founded a global advocacy network, #MEAction and is a TED Talker.
Selected Filmography
Unrest (2017)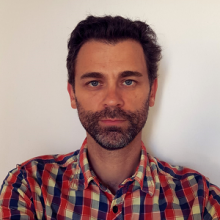 Director
Amaury La Burthe
After completing a Masters in Acoustics and Signal Processing at IRCAM in Paris, Amaury La Burthe worked as researcher for Sony-CSL and as lead audio designer for video game company Ubisoft. Through his professional experiences he developed expertise in both the technical and creative elements of sound design and interactive experience creation. Amaury won a BAFTA for Best Sound Editing in 2004 for Ubisoft's Prince of Persia: Warrior Within.
Selected Filmography
Unrest VR (2017)