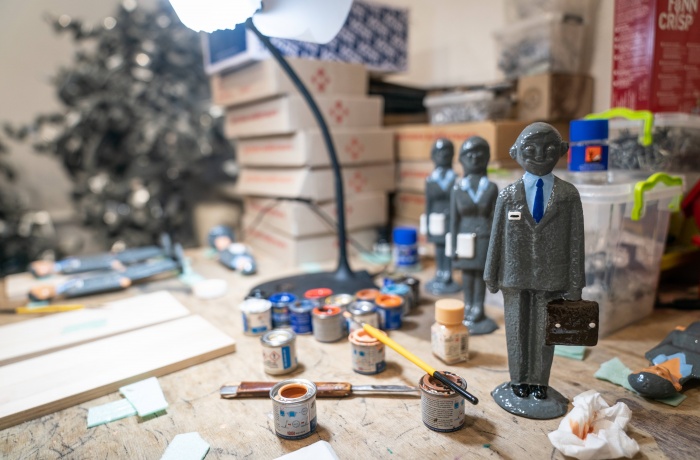 In search for a visual solution for this year's Docudays UA topic, human rights in the digital era, we invited the Ukrainian artist Oleksiy Say to work with us.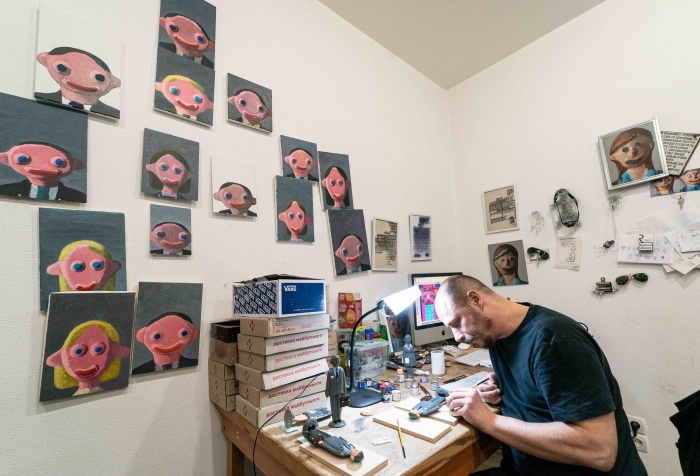 His series of works are created in Excel spreadsheets and deal with the corporate society culture and the everyday life in the age of digital technology. So the awards for the festival winners were also made under his creative supervision.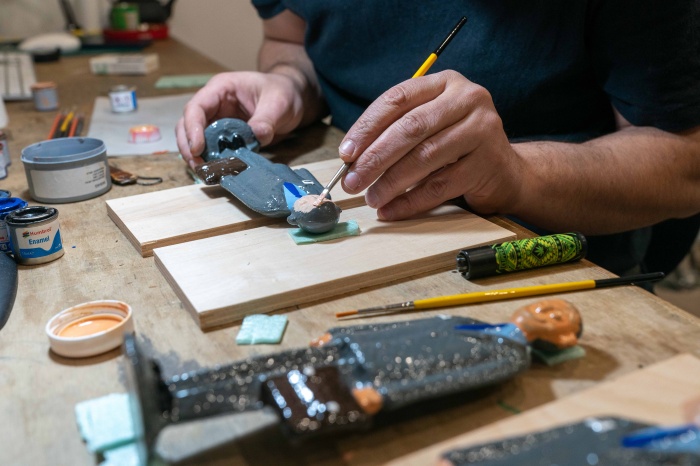 "The awards are enlarged copies of unswerving tin soldiers, but they are not military, they are civilian. All of them are smiling," comments the artist Oleksiy Say. "Ten years ago I had one work, I placed hundreds of unswerving toy soldiers on a white surface. For the awards, we scaled them up, printed 3D models and cast them in a mix of tin, lead and hard metal. I painted all of them by hand. Many of my works are related to the administrative class, and these soldiers were also about people who are kind of between cultures."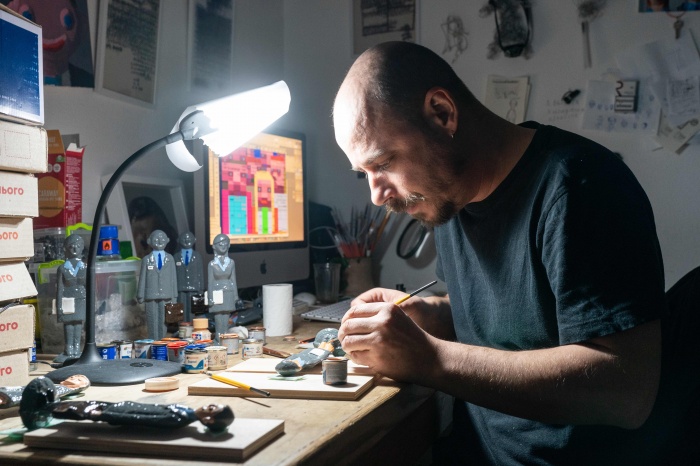 The winners of the Docudays UA will be announced on March 28! March 29 and 30 will be the traditional audience days.
We are looking forward to seeing everyone at the festival!
Photo: Docudays UA