The surrealist visionary Maleonn, one of China's most influential contemporary artists, realises that his father, an accomplished Peking Opera director, is suffering from Alzheimer's disease. Knowing that time is running out and having always had a complex relationship with his father, Maleonn invites him to collaborate on his latest art project. As Maleonn struggles to determine what will be the most valuable way to confront the challenges of aging and memory, he zeros in on what will be a magical autobiographical stage performance called Papa's Time Machine, featuring inventive life-size mechanical puppets and a fantastic steampunk time machine. It is through this joint creation that father and son face their shared love and their own mortality.
CREW:
Director: Yang Sun, S. Leo Chiang
Producer: Yang Sun, S. Leo Chiang
Cinematographer: Yang Sun, Shuang Liang
Editor: Bo Li
Sound: Joe Milner
Production
Walking Iris Media, Fish + Bear Pictures, Breezy Doc, Independent Television Services (ITVS)
Sales:
Awards
2019 – Tribeca Film Festival, Best Cinematography in a Documentary Film; Documentary Edge Festival, Best International Director; CAAMFest, Best Documentary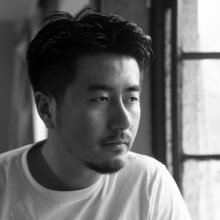 Director
Yang Sun
Yang Sun is a documentary director and cameraman based in Beijing. He was on the staff of China's Central Newsreel and Documentary Film Studio, making documentaries for broadcasters including CCTV, Youku and the Travel Channel.
He has directed several short and mid-length documentaries, as well as the ten-part series Take Me To Travel. Yang Sun holds a Master's degree from the School of Television and Film Art at the Communication University of China. Our Time Machine is his first feature-length documentary.
Selected Filmography
Our Time Machine (2019)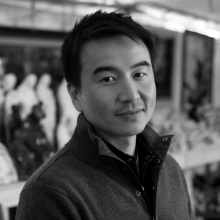 Director
S. Leo Chiang
S. Leo Chiang is a Taiwanese-American filmmaker based in San Francisco and Taipei. His documentary, Mr. Cao Goes To Washington, won the Inspiration Award at the 2012 Full Frame Documentary Festival. His previous film, A Village Called Versailles, picked up eight awards and aired on the American PBS series Independent Lens.
He also collaborates with other documentarians as an editor and cameraman. Leo received an MFA in film production from the University of Southern California. He is the co-founder of A-Doc, the Asian American Documentary Network, and a documentary branch member of the Academy of Motion Pictures and Sciences.
Selected Filmography
A Village Called Versailles (2009), Mr. Cao Goes To Washington (2012), Our Time Machine (2019)