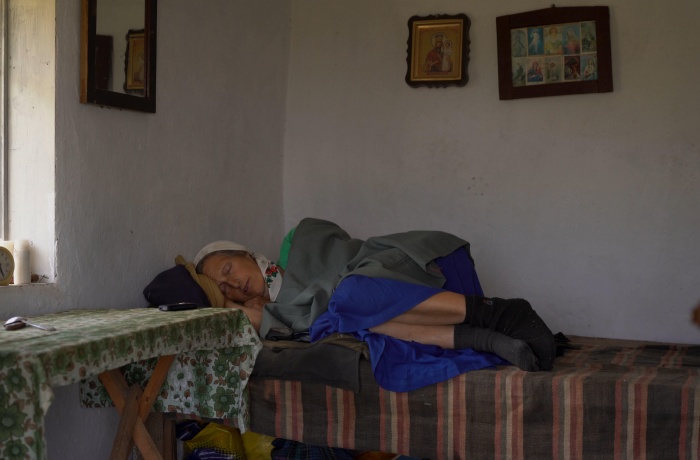 It's easy for a foreigner to get lost in the mountains. As if the clock had stopped there and every detail takes on a whole new meaning. A special rhythm of existence, everyday life in harmony with yourself and your surroundings… A married couple, Hanna and Dmytro Malkovich … from dusk, until the first star appears in the night sky… At first sight, it's a casual suburban lifestyle – they work, cook, raise their grandkids, listen to the radio… Waiting for their children, who only show up on holidays, since they have to make a living elsewhere... But when you look closer into their lifestyle, their habits and their interaction – you are mesmerised by this eternal flow of life… because they are life itself. This is how it was, how it is and how it will be; despite wars, political battles, rains and blizzards… Hanna has always dreamt of living in the city and working as a chef in a restaurant. But her love and her character have brought her to a mountain valley, which can only be reached through a steep trail, through a mountain river and a forest… Dmytro has lost his leg from a grenade explosion four years ago. Since then, a lot of hard labour has fallen on the shoulders of his delicate wife. "Most important – he's alive," she says. This is the story of people who have saved more than they have lost under the pressure of their burdensome being. Their strength is in their love: for their homeland, for their family. They are unbroken and calm like the mountains. They rebel against injustice and withstand the blows of fate. It might seem as if they are torn away from the world, lost in nature, captivating but harsh; but actually, since the beginning of time, it has been governed by harmony and love, which is transferred from generation to generation. Spring will come, and once again Hanna will pull the cattle through the steep, narrow trail, up the mountain to the valley and her little granddaughter Annie, and she will write a new song about what she feels, fears and dreams about.
CREW:
Director: Eva Jishiashvili
Producer: Oksana Ivanyuk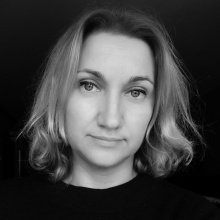 Director
Eva Jishiashvili
Since 2014 Eva Jishiashvili has worked as professor of photography at the Kyiv National University of Culture and Arts, Department of Movie and Television, and the department of Documentary Film Directing at the Ukrainian Institute of Public Relations and Television. In 2017 Eva completed the Documentary Film Directing course in the DOC Workshop at the Sergey Bukovsky School. She has directed the short documentaries 15 minutes more, Yar and Z.P. Glevakha. Eva has participated in the Young people about Ukraine educational film project conducted by the Doc'n World Foundation, as well as Docudays UA: Civil Pitch. For three years has been working on the documentary Plai. Path Through The Mountains which she will pitch at the Ukrainian Doc Preview 2020.