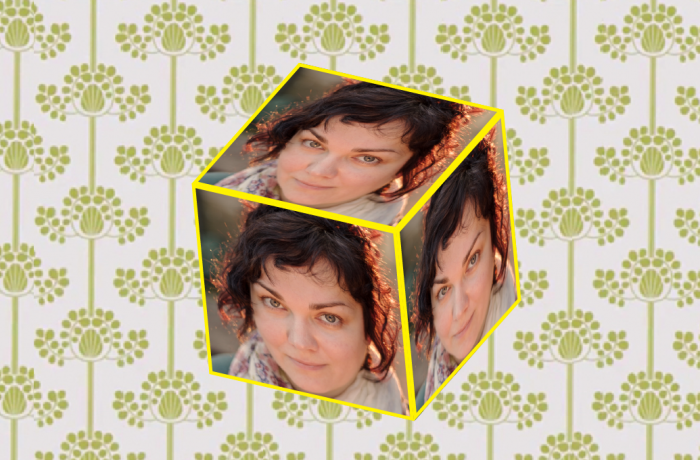 We are looking closer at each of the films in the national DOCU/UKRAINE competition. Roses. Film-Cabaret is the directing debut of Irena Stetsenko, who reveals the personalities and roles of seven participants of the Dakh Daughters collective in connection to the events of the Revolution of Dignity. Aliona Penziy asked Irena about her collaboration with Dakh Daughters, her work in the musical genre and the challenges she faced during the shooting.


What motivated you to make this film?

In the winter of 2013, I started working with Dakh Daughters as a sound producer. It became a powerful push in my life. My husband, Serhiy (Stefan) Stetsenko, an experienced documentary cinematographer, was always next to me. We filmed concerts, both on stage and behind the scenes, probably because we couldn't just not film. It has long been the natural state of our coexistence.


But who knows, maybe the accumulated material would never develop into anything, if not for the Revolution of Dignity. Everyone, as a citizen and as a person, faced questions back then which required instant solutions. For me personally, it also became the moment when I accepted the director's responsibility. So I had to learn this difficult profession on the go.


Why did you decide to choose such an unusual genre for documentary cinema, the musical?


On account of my first occupation, the musical genre is the most natural for me. Dakh Daughters and I were nursing the idea of a film musical even before the Revolution of Dignity. To implement it, I chose a lively, documentary camera. It was probably an internal challenge to myself: making documentary material light and lively, like an operetta.
Which stage of creating the film was the most difficult for you?


All of them. I was doing everything for the first time, so I googled and learned to correct my mistakes. The most difficult were the moments when someone around me gave up, and I needed to motivate and inspire that person again.


Your film has seven protagonists. Was it difficult for you to work with them, and did you succeed at paying equal attention to each of them?


Dakh Daughters is a mature alliance of developed personalities, and it is impossible to deal with if its participants are not interested in what's happening. Don't forget that they have been actresses in the same theater for many years, and their roles both on stage and in life are characteristically outlined and don't intersect: each image is bright and intense. Whichever angle you choose to look at it, they always form a perfect seven-petal flower.


Your film is about the Revolution, so which aspect in this boundless topic did you want to cover?


I wasn't planning a film about the Revolution, I wanted to make a film about powerful girls from Dakh Daughters. But this significant and inevitable event happened on our shared path, and we all had to reconsider our route under its influence. This is a story about what pushes us to develop the feeling of personal responsibility.