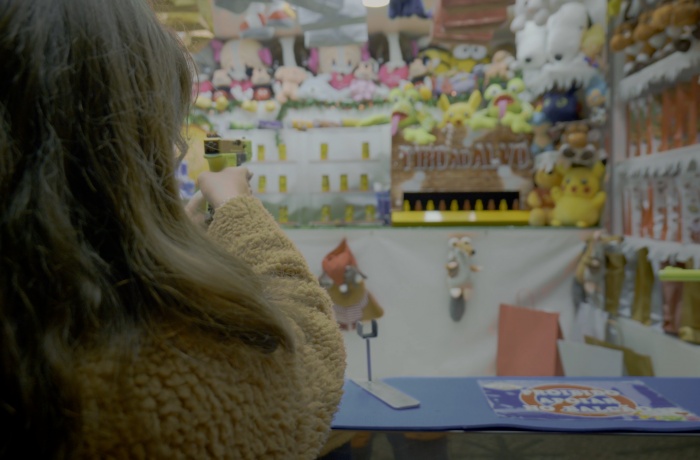 Oryna, an 18-year-old Ukrainian girl, fled her homeland during the Russian invasion of Ukraine, while all her family, including her 7-year-old sister Ksiusha, decided to remain there. The film observes the daily remote communication between Oryna and her younger sister, and reveals their close bonds of sisterhood, which remain strong despite their separation, the constant presence of the war, and the natural process of growing apart.
CREW:
Director: Zlata Veresniak
Producer: Victor Candeias
Cinematographer: Zlata Veresniak
Production
DocNomads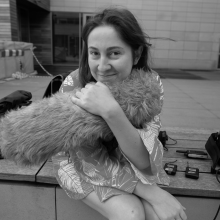 Director
Zlata Veresniak
Zlata Veresniak is a young Ukrainian writer and director. Since 2015, she has been living and working in Poland. She studied Journalism and Social Communication (specializing in Radio and Television) at the Wroclaw University, and directing at the Thessaloniki University. Her debut feature film Ada, featured in many programmes, received the Grand Prix of the Vernon Film Festival (France). For 8 years, she has been a member of the FOSA Academic Club of Filmmakers (AKRF FOSA) in Wroclaw.
Zlata is currently studying documentary filmmaking within the Doc Nomads programme as an Erasmus Mundus fellow.
Selected Filmography
Are you here?
(2023)
, Chernozem
(2023)
, Ada
(2022)
, Beachbar
(2022)
, CD (2020), Better World/Short documentary
(2020)
, Gogol Doc
(2018)
, The Days
(2018)