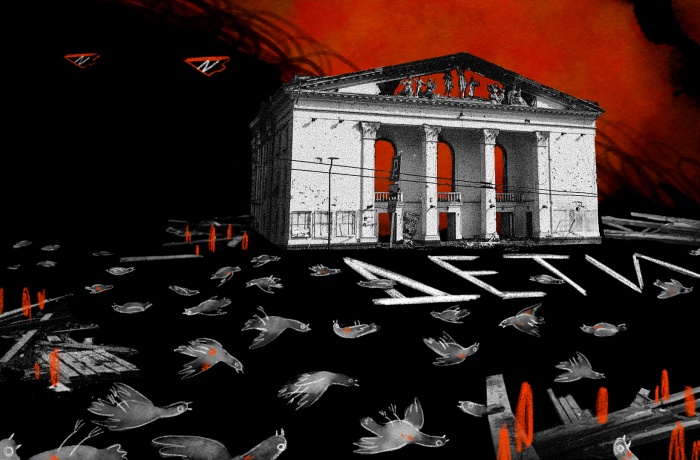 The animated short
Mariupol. A Hundred Nights
tells us a story of a little girl who wakes up on February 24th because of the air alert, and tries to find someone living in the burning city. The main character is based on the story of Alisa, a 4-year-old girl, who stayed in the besieged Mariupol during the whole time; she was also at the Azovstal plant during the last month of its defence. When the Russians allowed the civilians to evacuate from Azovstal, Alisa was separated from her mother.



Content warning: depiction of war



CREW:
Director: Sofiia Melnyk
Producer: Andrii Palatnyi, Sofiia Melnyk
Sound: Marius Kirsten, Luis Schöffend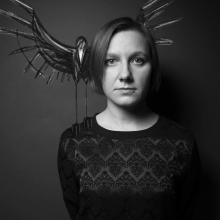 Director
Sofiia Melnyk
Sofiia Melnyk is a Ukrainian illustrator and animator. In 2018 she graduated from the Animationsinstitut at the Filmakademie Baden-Württemberg and has been working as a freelancer since then. She has illustrated several books and music album covers, worked as an animator, animation supervisor and designer on short movies, as well as animated feature films and documentaries for TV and cinema. Her own projects have more of a documentary touch.
Furthermore she is working with theatre and creating live visualisations for plays and audio-visual performances. Her frequent partners are GOGOL FEST and the Dakh Theatre, but she has also worked with others, such as Deutsches Theater Berlin and Dokumentartheater Berlin.
Since the beginning of the full-scale
Ru
ssian invasion of Ukraine Sofiia has been exploring this topic in her work, participating in projects which explain Ukrainian issues to the world and promote Ukrainian art.