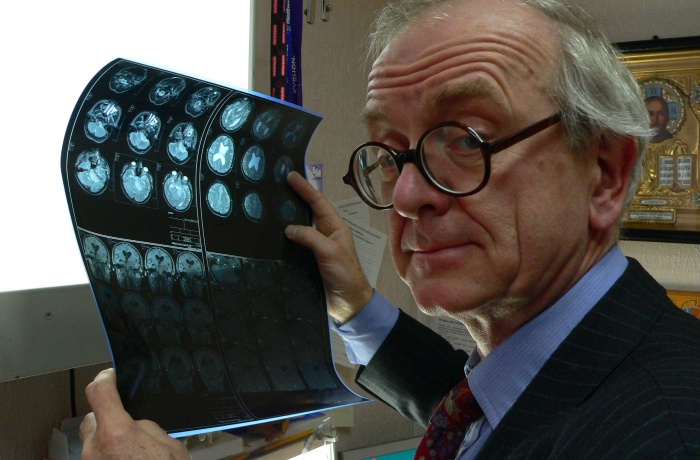 What is it like to have God-like surgical powers, yet to struggle against your own humanity? What's it like to try and save a life, and yet to fail? Shot in a Ukrainian hospital full of desperate patients and makeshift equipment, this film is an intimate portrait of neurosurgeon Henry Marsh as he wrestles with the dilemmas of the doctor-patient relationship. "It's like selling your soul to the devil, but what can you do? My baby son had a brain tumor and I was desperate for someone to help me. I simply can't walk away from that need in others." With an original soundtrack by Nick Cave and Warren Ellis, The English Surgeon openly confronts moral and ethical issues.
Production
Geoffrey Smith, Eyeline Films, 23 Sussex Rd, Watford, WD24 5HL, Herts, UK, 44 7957 855787,
[email protected]
, www.theenglishsurgeon.com
Sales:
Roco Films, Annie Roney, 80 Liberty Ship Way, Suite 5, Sausalito, CA 94965, USA, 1 415 332 6471,
[email protected]
, www.rocofilms.com
Awards
2007 – Audience Award at Sheffield IDFF; 2008 – Best International Feature Documentary at Hot Docs IDFF; Best International Feature Documentary at Silverdocs DF; Best International Feature Documentary at Expression En Corto; London IFF; Dok Leipzig IDAF; IDFA; 2010 – Emmi Award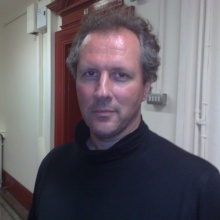 Director
Geoffrey Smith
Geoffrey Smith was born in Melbourne, Australia. The winner of numerous awards, he has made over twenty films for all the major UK broadcasters. Geoffrey's feature documentary The English Surgeon has played at over 115 festivals around the world, won an Emmy and 11 major international awards, was on the NT Times Best Films list (extended), had a theatrical run in the US and Canada, garnered glowing reviews from the NY Times, the LA Times and Variety (amongst countless others), and sold to over 20 broadcasters as a full-length feature film. In addition to film-making, Geoffrey has taught master classes all over the world, was a tutor at the IDFA summer school, and is also a consultant for documentary production in Scotland and an editorial consultant on a variety of feature-length documentaries.
Selected Filmography
Searching for a Killer (1987), The New Man (1999), Breath of Life (2000), The Life Saver (2000), Danger Unexploded Bomb! (2001), Real Life: A Father's Story (2002), Your Life in Their Hands (2004), The English Surgeon (2007), Presumed Guilty (2009)