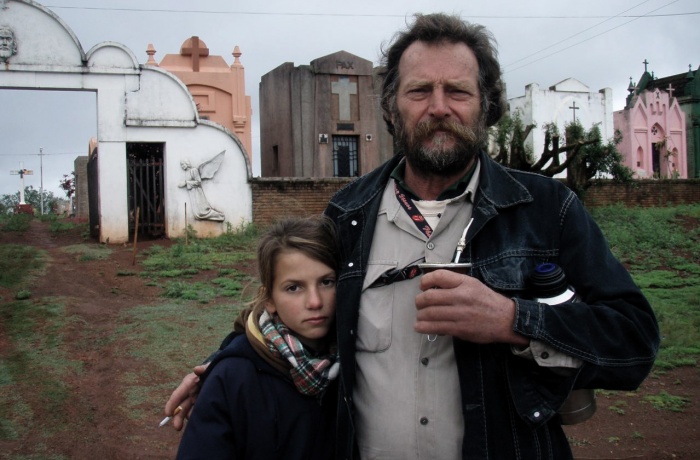 The film's visual aesthetics, its rhythm and composition parallel the narration of a fiction film, while it shows a process of slow integration of a boy of 8 or 9 into a completely strange cultural environment. The main character is the director's son Janek, who comes to Argentina from Poland with his mother, a teacher of Polish. He goes to a new, Argentinian school, where he is surrounded by a language he has never heard before. Slowly, he befriends with an 11-year-old Marcia, who although a child herself, has to take care of her family's existence. This friendship and the new environment change Janek.
Production
Staroń Film / TVP1
Sales:
TVP S.A. 17, J.P. ul. Woronicza, 00-999 Warsaw, Poland, tel: /48 22/547 6139, fax: /48 22/547 7583,
[email protected]
, www.international.tvp.pl
Awards
2011 – Grand Prix and Best Cinematography Prize at the 46th Krakow FF; Silver Dove at the DOK Leipzig IDAF; Best Director Prize at the Festival dei Popoli; 2012 – Grand Prix of the Let's CEE DFF; Grand Prix of the Docudays UA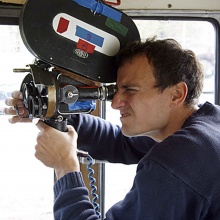 Director
Wojciech Staroń
Wojciech Staroń was born in 1973 in Poland. He graduated from the Cinematography Department of the National Film School in Łódź. Cinematographer of numerous feature and documentary films, such as Savior's Square by Joanna Kos-Krauze and Krzysztof Krauze, Six Weeks by Marcin Janos Krawczyk, Vodka Factory by Jerzy Śladkowski, and El Premio by Paula Markovitch – the one that earned him the Silver Bear for the Best Cinematography at the Berlinale 2011. Staroń is a member of the European Film Academy and the Polish Society of Cinematographers (PSC), an association of feature filmmakers.
Selected Filmography
Time of Duration (1998), Siberian Lesson (1998), El Misionero (2000), Babilon.pl (2004), For a Moment (2005), Mrs. Nikifor (2005), Towards the World (2007), Argentinian Lesson (2011)