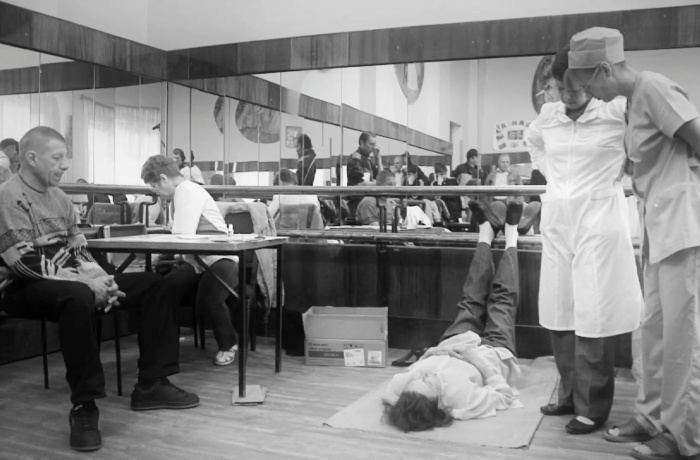 The colorless footage shows needles biting into white flesh and black blood running down transparent tubes... A mobile blood transfusion lab – an old van with a team of medics and equipment – travels through provincial Russian towns and villages gathering donor blood. Those donors come from various social and age groups. They are countless, but not due to their philanthropic views – they're driven merely by the desire to make some money, a half-liter of blood costing 850 rubles. This is small change, but it is essential for the unemployed, or those who earn less than 3000 rubles a month. Nevertheless, their blood may save someone's life if it's not flawed – infected with HIV, hepatitis, or tuberculosis.
Production
Sales:
Deckert Distribution GmbH, Ina Rossow, Marienplatz 1, Leipzig, Germany, +49 (0) 341 215 66 38,
[email protected]
, www.deckert-distribution.com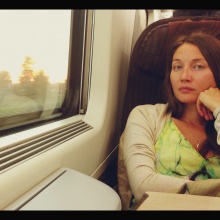 Director
Alina Rudnickaya
Alina Rudnickaya was born on the last day of 1976 in Zaozyornoye (Murmansk oblast, Russia). She is a graduate of the Aerospace Instrument Engineering Academy. In 2001 she graduated from the Film Direction department of the Culture and Arts University of Saint-Petersburg. She directs documentaries and fiction films.
Selected Filmography
Letter (2001), Co-Living (2002), Riders (2003), Ryazanov (2003), Vishevskaya and Rostropovich (2003), Village Lessons (2004), Kiss Me Harder (2006), How to Become a Bitch (2007), I will Forget That Day (2011), Blood (2013)