Tadeusz Rolke is an aged Polish master who has devoted his life to photography, especially photo reportage. Michal is his 15-year-old apprentice. They have more than just a typical teacher-student relationship, travelling across Poland to take portrait photographs of the residents of small towns and villages, while the dark room placed in their camper enables them to develop pictures on the spot and give them to the models whom they meet by chance. For the boy, this is an excellent opportunity to find out about the arcana of traditional photography. For both of them, it's an opportunity to experience a beautiful friendship.
Production
KIJORA, Anna Gawlita
Sales:
Kraków Film Foundation, Katarzyna Wilk, Krakow, Poland, ul. Basztowa 15/8a, +48 12 294 69 45,
[email protected]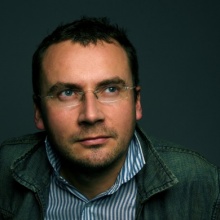 Director
Piotr Stasik
Piotr Stasik was born in 1976. Graduated from the Department of Social Sciences at Warsaw University. He completed a documentary course at the Andrzej Wajda Master School of Film Direction. Head of the Association for Artistic Initiatives "ę" (Towarzystwo Inicjatyw Twórczych "ę"), popularizing cultural undertakings in small towns. Co-founder of the Paladino film group.
Selected Filmography
One by One (2004), Silence II (2005), 7 x Moscow (2005), A Film for You: Gdynia (2007), Andrzej Wajda: Let's Shoot (2009), The Last Day of Summer (2010), How to Make a Movie (2011), A Diary of a Journey (2013)