Nadezhda "Nadia" Popova was a 19-year-old amateur pilot when World War II came to her doorstep. After the Nazis entered the Soviet Union in 1941, Nadia joined the all-female 588th Night Bomber Regiment of the Soviet Army, becoming one of the world's first woman combat flight pilots.
Production and Sales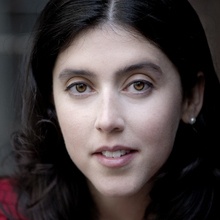 Director
Alison Klayman
Alison Klayman was named as one of 20 Directors to Watch on a list of international filmmakers under 40 by the New York Times' chief film critics A.O. Scott and Manohla Dargis. Her debut feature documentary, Ai Weiwei: Never Sorry, was shortlisted for an Academy Award, nominated for two Emmys, and earned Alison a Director's Guild of America nomination. It premiered at the 2012 Sundance Film Festival where it won a Special Jury Prize.
Selected Filmography
Ai Weiwei: Never Sorry (2012), The 100 Years Show (2015)